Steve Jobs is most used name in media, 2011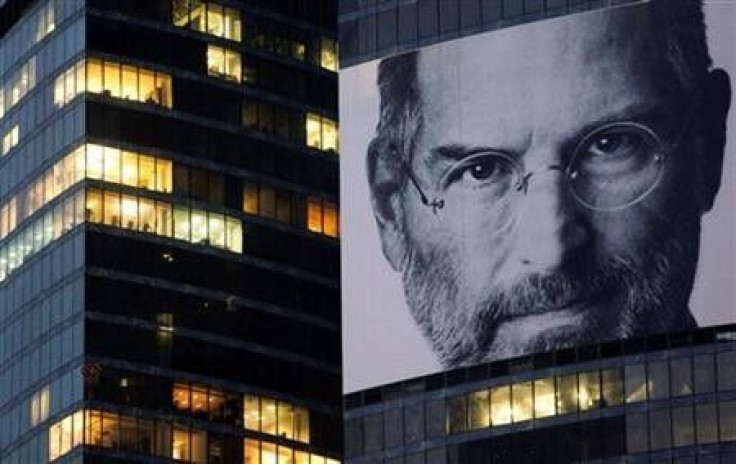 Arab Spring and Royal Wedding were on Wednesday deemed the top phrases of 2011, while late Apple co-founder Steve Jobs is the year's top name, according to a global survey of the English language.
Occupy -- be it Iraq or Wall Street -- and deficit were the two single top words of the year in a list that reflected global turmoil, the Texas-based Global Language Monitor said.
Our selections this year to a large extent reflect the ongoing political and economic uncertainty that seems to be affecting much of the developed world -- with notable exceptions such as the British royal wedding and the continuing rise of China, said Paul JJ Payack, president of Global Language Monitor.
Citations for Jobs, who died in October at the age of 56, after an eight-year battle with pancreatic cancer, topped those for the slain al Qaeda leader Osama bin Laden by more than 30 percent, Payack said.
The words and phrases were compiled using a computer algorithm to track the top 75,000 print and electronic media around the globe, as well as the Internet and social networking websites.
Arab Spring is the phrase coined by the media to describe the series of popular uprisings in the Arab world that started in early 2011.
Royal wedding reflects the worldwide media attention to the marriage in April of Britain's Prince William to Kate Middleton.
The top five phrases of 2011 were rounded out by anger and rage, characterizing the mood of the global electorate, climate change, and the great recession, although it is technically over in the United States.
© Copyright Thomson Reuters 2023. All rights reserved.