Steve Jobs Played Franklin Delano Roosevelt In Apple's 1984 Inspirational Macintosh Ad [VIDEO]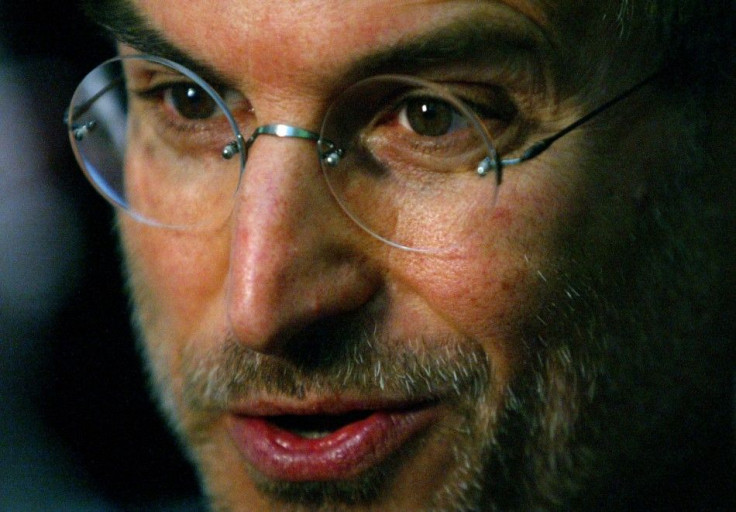 Steve Jobs is remembered not merely for the company he co-founded, but also for his mannerisms, determination and marketing skills that helped Apple reach the zenith of success. But what about his acting skills? Yes, the Apple wizard did have some. He appeared as former US President Franklin Delano Roosevelt in a long-lost TV commercial to charge up the company's sales team to take on IBM.
Network World shared the unique internal Apple video from 1984 that was created to inspire Apple employees as Macintosh sought to succeed against IBM in the workplace. The short black-and-white film, titled 1944, was set to a World War II theme, featuring a brief appearance by Steve Jobs in the role of Roosevelt.
Network World explained:
Entitled '1944,' the almost 9-minute full version was Apple's in-house takeoff on '1984,' the iconic first Macintosh TV ad that caused a sensation during that year's Super Bowl. Set as a World War II tale of good vs. IBM, it is a broadcast-quality production (said to have cost $50,000) that was designed to fire up Apple's international sales force at a 1984 meeting in Hawaii.
It was one-time Apple employee Craig Elliott, now CEO of Pertino Networks, a cloud-computing startup located two blocks from Apple in Cupertino, who leaked a copy of 1944 to Network World. He worked for Apple from 1985 to 1996 and said that he had never seen (the film) anywhere else and that there has been no additional circulation as far as he knows.
Although Network World report said that the 1944 video couldn't be found online, a Russian version of it appeared on YouTube with the published date of May 2, 2012. The YouTube video can be found below.
Elliott told Network World that while professional actors played the key roles in 1944, other Apple employees besides Jobs also acted in the video. For example, the then Apple vice president of marketing Mike Murray played The General.
Below is the short clip showing Steve Jobs as Roosevelt, which is followed by the full version of 1944.
© Copyright IBTimes 2022. All rights reserved.
FOLLOW MORE IBT NEWS ON THE BELOW CHANNELS