Steve Jobs' Wife, Laurene Jobs: Businesswoman, Philanthropist, and the Love of His Life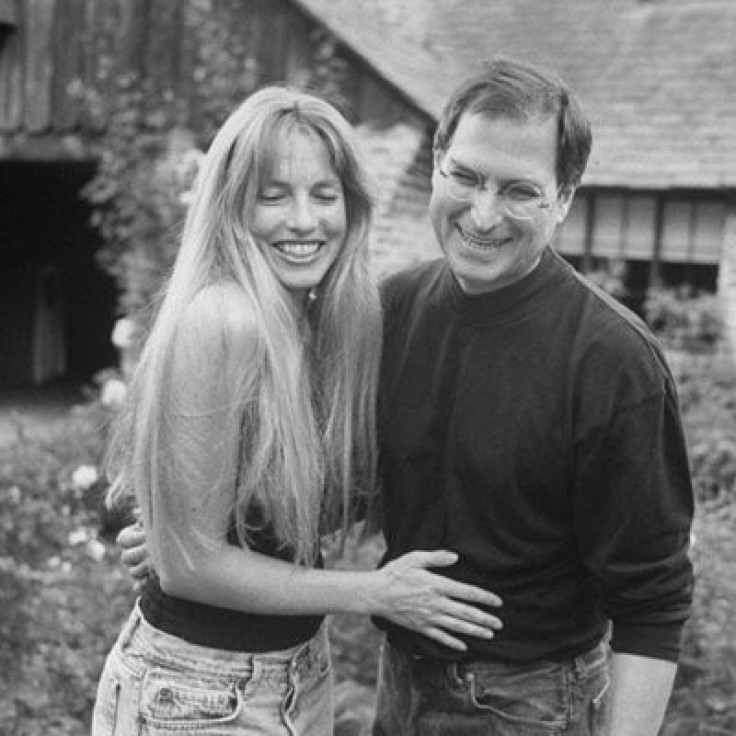 Not much is known about the late Steve Jobs' personal life.
The Apple co-founder passed away yesterday, Oct. 5, after a long battle with pancreatic cancer and many inquisitive minds want to know more about the legendary technological genius.
Behind every great man is a great woman, or so the saying goes. Laurene Jobs is that woman. She was with Steve every step of the way; and was the love of his life.
In spite of the fact that Steve Jobs was the CEO of one of the most powerful companies in the entire world, Laurene Jobs never stood in her husband's shadow.
Instead, she complemented his light.
Steve met Laurene in 1990 after a speaking engagement at Stanford Graduate School of Business. Their tale was like a scene from a romantic film.
''I was in the parking lot, with the key in the car, and I thought to myself, If this is my last night on earth, would I rather spend it at a business meeting or with this woman? I ran across the parking lot, asked her if she'd have dinner with me. She said yes, we walked into town and we've been together ever since,'' reports Gizmodo.
Laurene married Steve Jobs on March 18, 1991, at the Ahwahnee Hotel in Yosemite National Park. A Buddhist monk presided over the ceremony.
Her list of accomplishments is remarkable and her dedication to community service programs shows that she is truly a renaissance woman completely unto herself.
Laurene has her BA from the University of Pennsylvania and her BS in Economics from the Wharton School of Business, class of 1985.
The blond beauty also received her MBA from Stanford Graduate School of Business in 1991.
Before attending business school, Laurene worked for Merrill Lynch Asset Management and Goldman Sachs.
Aside from her outstanding scholastic achievement, Laurene is a noteworthy philanthropist. She has an acute focus on non-profit entrepreneurship, specifically in education, women's human rights, and the arts, according to PARSA.com.
She is a co-founder of Terravera, a company committed to the development of organic raw materials for the food and feed industries. Terravera was established in August 2003 and manufactures and delivers organic products to over 300 retailers in Northern California each day.
Laurene serves as President of the Board of College Track, an after-school program she founded in 1997 to prepare under-served high school students for success in college.
She is also cited as an affiliate of PARSA, the first Persian community foundation in the U.S. It practices strategic philanthropy with a focus on social entrepreneurship around the world.
She is on the Board of Directors Achieva, an educational company that provides online tools for students to improve study skills and standardized test scores.
Laurene also serves on the boards of the Global Fund for Women, Emerson Collective, KQED (PBS), EdVoice, and the New America Foundation.
Steve Jobs is survived by Laurene and their three children together, as well as his fourth child with Chris-Ann Brennan.
© Copyright IBTimes 2023. All rights reserved.