Steven Soderbergh To Retire From Directing Movies After Seeing 'How Badly Directors Are Treated'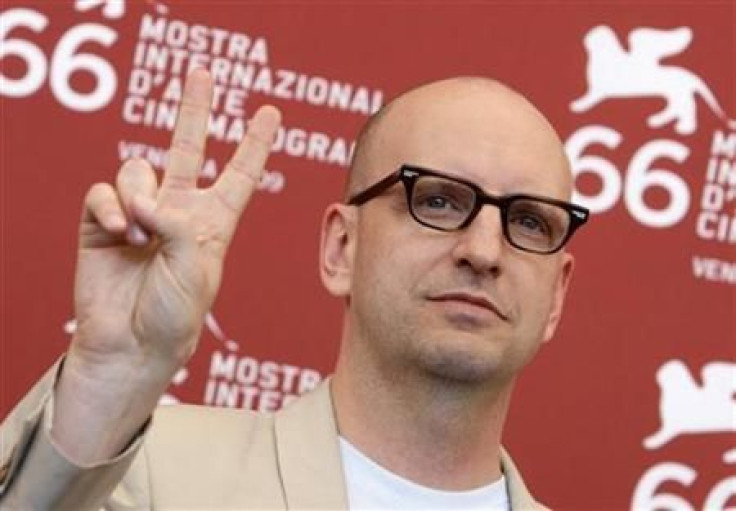 Steven Soderbergh has been one of the most-talked about, and prolific, directors in Hollywood since his film "Sex, Lies, and Videotape" debuted at the Sundance Film Festival in 1989.
Since then, he has helmed an array of vastly different projects from the sultry crime thriller "Out of Sight" to the unsettling drug-war drama "Traffic," which earned him a Best Director Oscar. In "The Girlfriend Experience," he ingeniously explored Wall Street's financial crisis through the eyes of a high-class hooker, and made male stripping look like something like art in "Magic Mike." His latest film, "Side Effects," is one of Hollywood's most anticipated releases, and is perched for similar success.
But at 50, he's decided to quit directing movies -- at least for the big screen.
In a recent interview with New York Magazine, Soderbergh expressed a frustration with the film industry and shared his plans to focus on projects for the small screen.
"The worst development in film-making – particularly in the last five years – is how badly directors are treated," he said. "It's become absolutely horrible the way the people with the money decide they can fart in the kitchen, to put it bluntly. It's not just studios – it's who is financing a film. I guess I don't understand the assumption that the director is presumptively wrong about what the audience wants or needs when they are the first audience, in a way. And probably got into making movies because of being in that audience.
"I think that the audience for the kinds of movies I grew up liking has migrated to television," Soderbergh continued. "The format really allows for the narrow and deep approach that I like. Three and a half million people watching a show on cable is a success. That many people seeing a movie is not a success. I just don't think movies matter as much anymore, culturally."
But this is not the first time Soderbergh has spoken about retiring.
"I'm interested in exploring another art form while I have the time and ability to do so," he told the New York Times in August 2011 while promoting "Contagion."
In December 2010, Matt Damon, who has appeared in six of Soderbergh's films, told the Los Angeles Times that the director wants to focus on painting.
"He wants to paint and he says he's still young enough to have another career," Damon said. "He's kind of exhausted with everything that interested him in terms of form. He's not interested in telling stories. Cinema interested him in terms of form and that's it. He says, 'If I see another over-the-shoulder shot, I'm going to blow my brains out.'"
Soderbergh initially hinted that his film directing career was coming to an end in a 2009 interview with Esquire.
"I'm 45 now. When I turn 51, that'll be 25 years. And that's a lot of time to do one thing. And it'll be, like, 30 movies. And that's enough. I don't want to have that falloff. I want to go out with 'Abbey Road.'"
If the director sticks to his guns, the upcoming drama "Side Effects" will mark his final big screen effort.
The film centers on a young woman (Rooney Mara) who begins suffering from anxiety attacks after her husband (Channing Tatum) is released from prison. She is prescribed medication by her psychiatrist (Jude Law) but soon learns that taking the drug has frightening consequences.
Soderbergh is also set to release "Behind the Candelabra," an HBO film that chronicles the tumultuous relationship between Liberace (Michael Douglas) and his younger lover, Scott Thorson (Matt Damon).
Earlier this month, the director claimed that film studios refused to finance the film due to its homosexual storyline.
"Nobody would make it. We went to everybody in town," he told The Wrap. "We needed $5 million. Nobody would do it. They said it was too gay. Everybody. This was after 'Brokeback Mountain,' by the way. Which is not as funny as this movie. I was stunned. It made no sense to any of us."
"Side Effects" hits theaters on Feb. 7.
© Copyright IBTimes 2023. All rights reserved.