Steven Tyler Quits 'American Idol' And Compares Show To A 'Deranged Bunny Killer'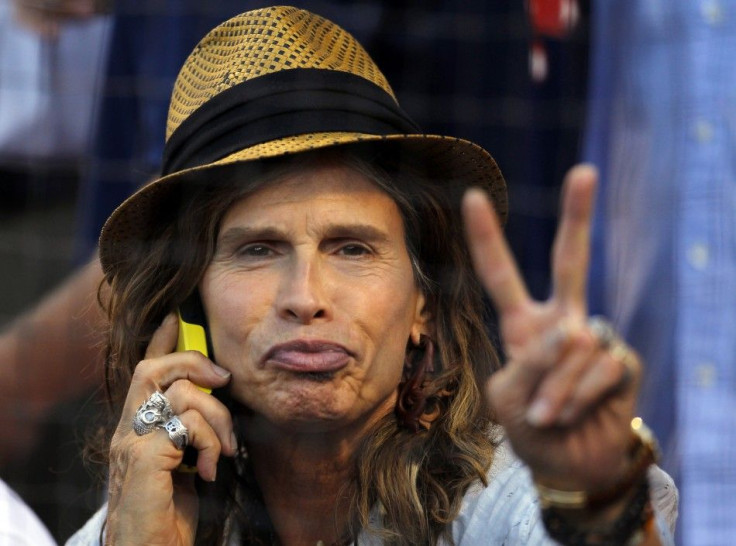 Steven Tyler has announced that he will not be returning to the judge's table on the next season of American Idol and even went as far as comparing the show to a deranged bunny killer, as TMZ so aptly put it.
The Aerosmith singer participated in two full seasons of one of America's most popular shows, beginning in 2010, but he no longer wishes to continue with the program.
In his statement, Tyler said, After some long, hard, thoughts, I've decided it's time for me to let go of my mistress 'American Idol' before she boils my rabbit.
Aerosmith's front man was referencing the movie Fatal Attraction, where an obsessive woman played by Glenn Close murders her lover's daughter's pet, which happens to be a bunny.
American Idol is a mistress that Tyler no longer wants to tango with.
He continued saying, I strayed from my first love, Aerosmith, and I'm back - but instead of begging on my hands and knees, I've got two fists in the air and I'm kicking the door open with my band. The next few years are going to be dedicated to kicking some serious ass - the ultimate in auditory takeover.
He added, On Nov. 6, we are unleashing our new album, 'Music from Another Dimension,' on the Earth, Moon, Mars, and way beyond the stars. IDOL was over-the-top fun, and I loved every minute of it ... Now it's time to bring Rock Back. ERMAHGERD.
Idol co-creator and executive producer Simon Fuller said in a statement, I completely understand his desire to get back to his life as the singer in America's greatest-ever rock band. 'American Idol' will miss him!
Jennifer Lopez just recently expressed she was having doubts about joining the show for another season, celebrity blogger Perez Hilton reported.
What's the show going to do next year if they are missing two out of their three celebrity judges?
© Copyright IBTimes 2023. All rights reserved.