Stick To Your New Year's Weight Loss Resolution By Following These 7 Simple Tips
This article uses affiliate links, which means if you purchase products through these links, we may earn a commission. Click here to see our
T&C
. For licensing please click
here
.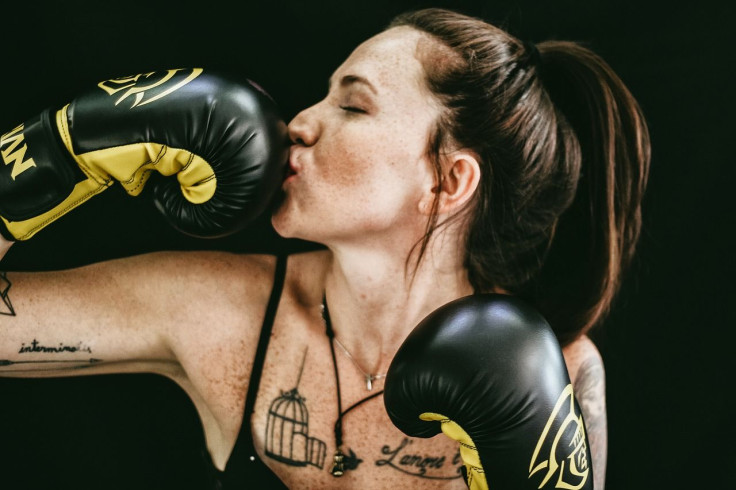 Enough of the gastronomical delights from holiday festivities -- it's time to shed those extra pounds as you begin the year right. The typical resolutions of 51% of Americans are related to better managing finances and adopting healthier habits. While you're at it, make sure that your weight-loss resolutions are realistic and manageable.
Moreover, it can be daunting to tick-off the list unless the resolutions are specific. Even if you have good intentions, we all know that resolutions have a high rate of failure. Sadly, people often go back to their old habits in the second week of February. So, to prevent that, here are 7 simple tips to keep you on track.
1. Start with your why
First things first, begin with your why. Knowing the 'why' injects passion into what you do. For instance, losing 30 lbs in six months is impossible without a plan. Weight loss journeys are never linear, but instead, you'd surely hit plateaus and challenges along the way.
Go deeper as to why you want to achieve it. Is it because you want to look great in that wedding dress? Is it because you want to stay healthy for your family and kids and retire healthy and wealthy? Discovering why pushes you to be reflective and gives you a broader perspective of how you want to live your life in the long term.
2. Build good habits and systems based on your goals or resolutions
In his book, Atomic Habits, James Clear said, "Goals are good for setting a direction, but systems are best for making progress." The lack of a system derails you from the track when you run out of motivation. Or when you're emotionally triggered or exhausted after a long day, and you end up binge eating a large pizza. So, the plan? Start building good habits or a system that works for you based on your resolutions.
For example, if you plan to run a half marathon, think of habits and systems that will work for you based on your schedule. Wake up at 6 AM, start a 2K run three times a week for the first month, and progressively add distance on the second and third month and so forth. Prepare the cues to remind you of your commitment, like prep up your running gear before bedtime and put those shoes and socks within your sight.
It's different strokes for different folks, so try to improve 1% every day and make that small change to get you started without being overwhelmed. Just imagine if you invest 1% today to be healthy, you'll have 365% progress after a year. As Clear put it, "Habits are the compound interest of self-improvement."
3. Plan your exercise routine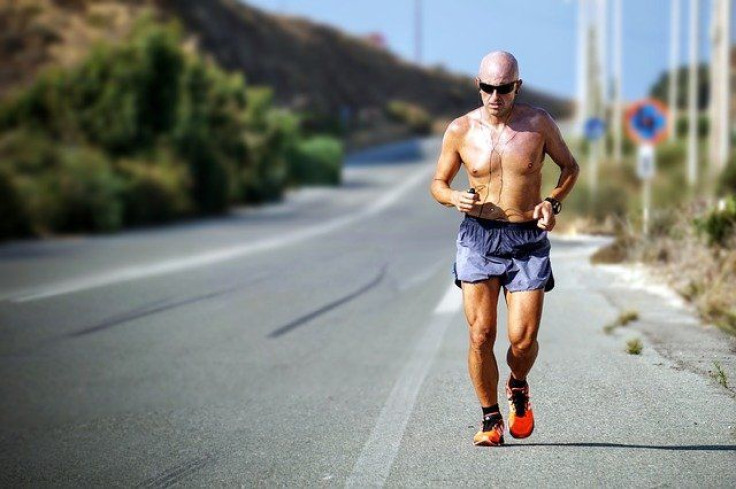 Before starting an exercise routine, be realistic, and don't overdo it. To create a habit, make it super easy such as setting the alarm or scheduling it in your calendar so you'd be notified. For beginners, explore low impact exercises and whatever works for you that won't take too much of your time. Make it easy in the first few weeks and until you progress and increase your strength and endurance, then challenge yourself all the more.
There are mobile apps available that lets you exercise even in just 7 minutes a day. Suppose you're working or studying from home, that's achievable during your break time. Repetition breeds a habit. Once you get used to it, all else becomes easy. This works for building good or bad habits, so watch out for what you repeatedly do!
4. Invest in equipment to keep you motivated
Since going to the gym increases the chances of contracting COVID-19, having your own workout equipment is the way to go. Enter Bluefin Fitness. They offer a treadmill that lets you connect to the Kinomap and for an immersive running on the trail or terrain at the comfort of your home. You'll also have access to training videos, live coaching, and tailored workouts and be part of the running community.
You have everything you need in the package to set it up on your own, and it comes with a heart rate monitor to sync in with your device.
If you want a full-body workout, a foldable rowing machine is an excellent choice because you simulate rowing's natural motion. As you get into the range in motion, it targets your quads, biceps, abs, triceps, and others. Beginner or advanced, this rowing machine lets you adjust the levels of tension to improve your performance.
5. Track your nutrition and vitamins intake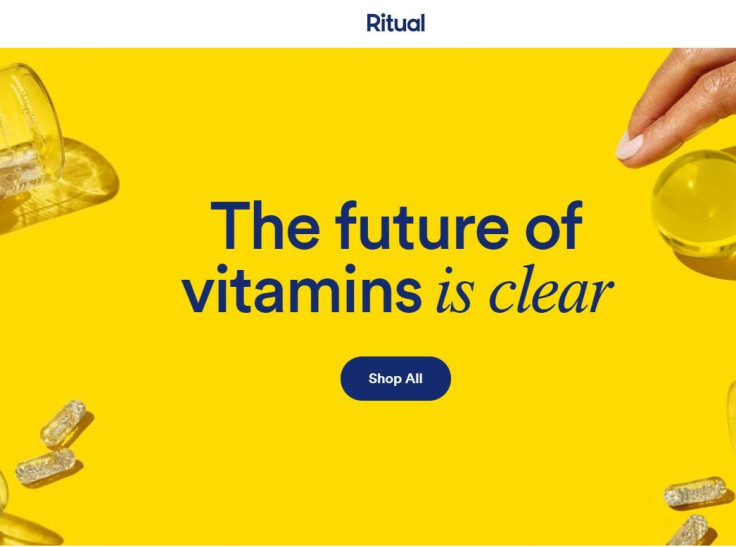 Here's the hard truth in weight loss: Applying a caloric deficit is the way to go to lose weight. There's no other way around it, according to Healthline. Eat less, move more, and be consistent with your nutrition. If you break the streak, don't worry. Keep a record of your food and continue eating healthy. Tracking what you eat and the supplements you take can do wonders to your progress. It gives you an objective view of what you eat and if you're eating too much or eating less.
Moreover, consider taking multivitamins to make sure you get enough nutrients as you stay active. Not all supplements are created equal, and you need to find out the right amount of dosage based on your activities and lifestyle. Thankfully, Ritual's organic and plant-based multivitamins are sufficient to keep you energized. The products and ingredients were combined and studied based on diets and genetics, and there are available bundles that suit every type of household -- for couples, The Co-Habit bundle is a great start without breaking the bank.
To save more and make sure you have enough supply, monthly subscriptions are also available so you won't break your multivitamin intake streaks all year-'round.
6. Stay accountable and join a community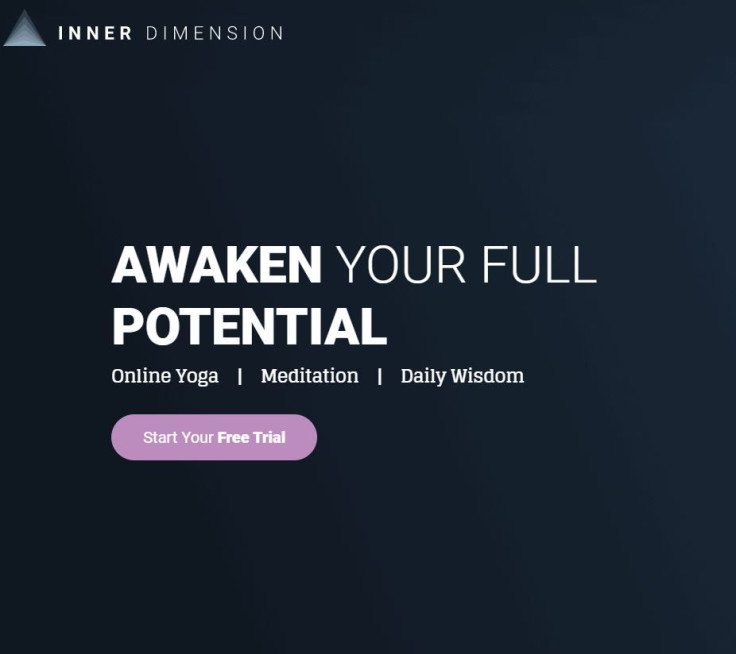 Staying accountable by joining a community helps you stay motivated because you engage with like-minded people who share the same passion and goals as you. Furthermore, you get to share your struggles and ask for help whenever you feel stuck and, of course, brag about your achievements, too, when you hit your goal weight.
Group classes also help you stay accountable, plus with all else online and virtual, you can join Inner Dimensions Academy and explore the online yoga class they offer. Grab the 10-day free trial to see if this is for you.
Remember the first rule? Keep the habit simple. If you can't go to the gym or set aside an hour, why not at least try 30 minutes a day for the next 30 days? The Yoga 30 for 30 is an excellent way to jumpstart your exercise routine for a low impact cardio workout. What's more, you're surrounded by the community to help you in your progress.
7. Reward yourself
After all the hard work and sacrifices, skipping ice creams, cakes, burgers, and pizzas, you're off to shed those stubborn fats if you eat less and move more. As you create your own system and habits that work for you, you can decide how you would want to reward yourself.
The frequency of your rewards depends on you. It can be a weekly or monthly splurge to keep you motivated, so you're looking forward to something once you unlock an achievement.
If that's not enough, you may want to give yourself a percussion massage gun that will help reduce that postworkout tension and aid in relaxing your muscles. Instead of a spa treatment, which is likely you'd contract COVID-19, a massage gun is the best gift for your recovery and relaxation after a long day.
Losing weight is a Herculian task, but it becomes easier and manageable to achieve it if you stick with a system and good habits to help you progress along the way. Again, a caloric deficit is key, and once you pair it up with movement and stay active, you lose weight and create a lifestyle that your future self will thank for -- good luck, and ready for the best version of yourself!
FOLLOW MORE IBT NEWS ON THE BELOW CHANNELS