Stocks drop on euro zone fears, but recover later in session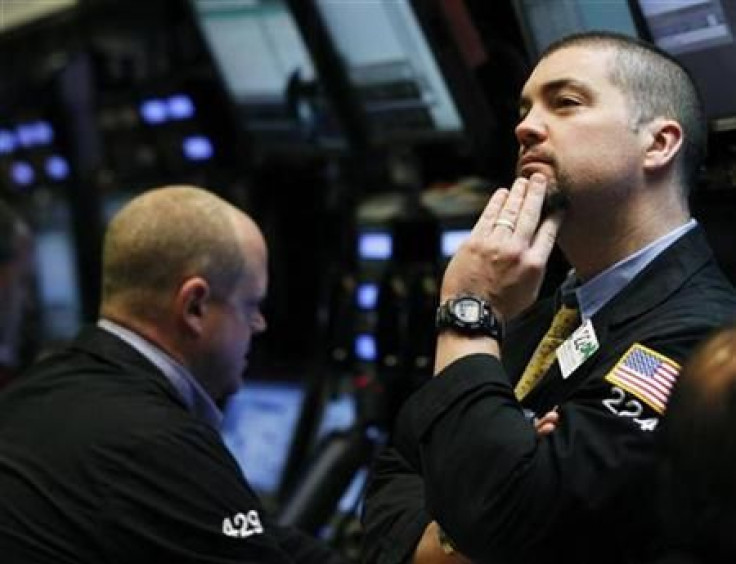 Stocks fell, but finished significantly above intra-day lows, as the market recovered somewhat from early losses triggered by renewed fears that the euro zone debt crisis could spread beyond Ireland to Portugal and Spain.
The Dow Jones Industrial Average tumbled 39.51 points, or 0.36 percent, to close at 11,052 (at one point, the Dow had slipped below the 11,000 level). The Nasdaq shed 9.34 points, or.0.37 percent, to 2,525.22. The S&P 500 index edged down 1.64n points, or 0.14 percent, to 1,187.76.
The euro fell against the dollar, despite an agreement over the weekend by the European Union and International Monetary Fund to provide financially-troubled Ireland with a $90-billion bailout.
Some investors received some solace from the Federal Reserve Bank of Dallas and Chicago, which reported higher regional manufacturing activity.
Retail sales over the holiday also offered some cheer -- The National Retail Federation said 212 million shoppers visited stores and websites during the first weekend of the holiday season, up from 195 million last year.
Also, IBM's Coremetrics said online spending climbed more than 14 percent from Thanksgiving Day through Saturday.
European-UK stock indices dropped.
Oil futures surged 2.36 percent to $85.74 per barrel.
Bond prices advanced as the yield on the 10-year Treasury Note fell to 2.82 percent.
© Copyright IBTimes 2023. All rights reserved.