Stocks rally for second straight session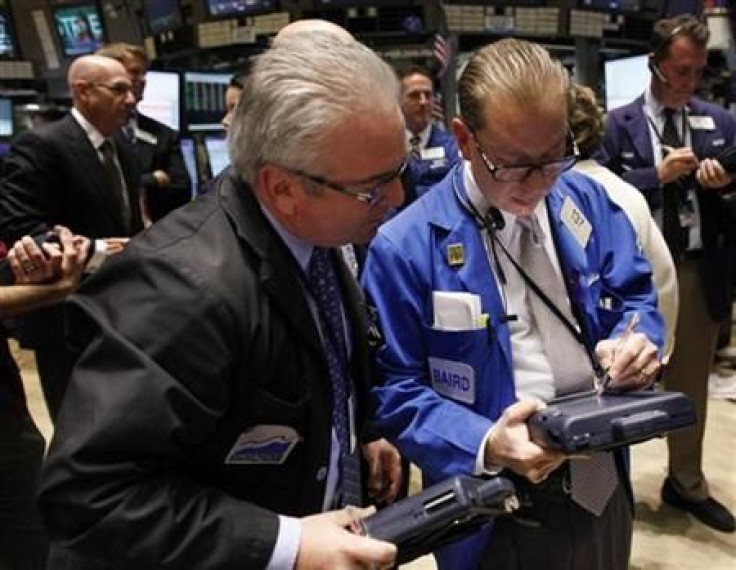 Stocks rallied for a second straight session as traders sentiment was buoyed by some strong November chain-store retail sales figures and by the European Central Bank (ECB) to maintain liquidity safety measures for troubled banks.
The Dow Jones Industrial Average gained 117.72 points, or 1.05 percent, to 11,373.50. The S&P 500 Index rose 15.66 points, or 1.30 percent, to 1,221.73. The Nasdaq Composite Index added 28.07 points, or 1.10 percent, to 2,577.50.
Costco (NASDAQ: COST) said its November sales were up 9 percent year over year, while Macy's (NYSE: M) saw a 6.1 percent gain. Abercrombie & Fitch (NYSE: ANF) reported 22 percent higher sales.
Abercrombie shares surged more than 11 percent.
In addition, the National Association of Realtors said its pending home sales index advanced 10.4 percent in October, following a 1.8 percent fall in September.
Investors apparently shrugged of a disappointing report on jobless claims. The government said that the number of people filing for initial unemployment claims grew to 436,000 last week, above the 422,000 analysts had expected.
Oil futures climbed 1.43 percent to nearly $88 per barrel. Gold slipped a bit.
Bonds fell as the yield on the 10-year Treasury note edged up to 3.00 percent.
European stock markets rallied also; Britain's FTSE 100 gained 2.22 percent, Germany's DAX advanced 1.32 percent and France's CAC 40 added 2.12 percent.
Oil for January delivery rose $1.15 cents to $87.90 a barrel.
© Copyright IBTimes 2023. All rights reserved.