Stores Open On Thanksgiving Day 2013: Kohl's Joins Macy's, J.C. Penney With Store Openings Before Black Friday [UPDATE]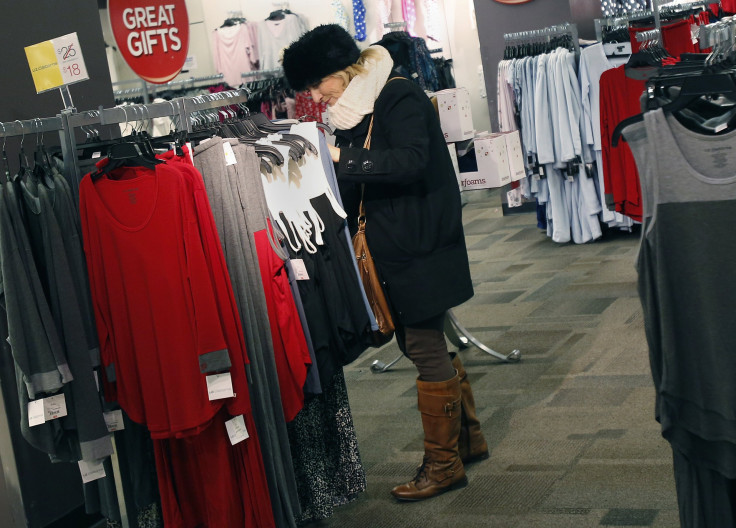 [UPDATE 11/12/13, 8:52 a.m. EST]: Wal-Mart announced on Tuesday it will open on Thanksgiving at 6 p.m., two hours earlier than last year's event, for its special sales. The retailer added that it will bring back its One-Hour Guarantee, which sells customers certain items during a one-hour period.
[UPDATE 11/11/2013, 8:15 a.m. EST]: Toys "R" Us will open on Thanksgiving Day, Nov. 28 at 5 p.m. with four-hour deals through Saturday, the company said. The Wayne, N.J.-based retailer will also offer reward-card members Thanksgiving deals on Nov. 27.
Best Buy said more than 1,000 of its stores will open at 6 p.m. on Thanksgiving Day. Sears and Kmart will open Thanksgiving Day, at 8 p.m. and 6 a.m., respectively. Kmart will stay open for 41 hours straight through Black Friday, The Wall Street Journal reported.
Target will also open at 8 p.m. on Thanksgiving, one hour earlier than last year.
Original Story
Black Friday, the shopping event of the season, is getting earlier and earlier as the years go on.
For 2013, several stores have already announced that they will open their doors on Thanksgiving Day. So far, Macy's and J.C. Penney said they will let mobs of shoppers in early on Thursday, Nov. 28.
The latest to join the list? Kohl's.
For the first time ever, the Wisconsin-based department store will open on Thanksgiving at 8 p.m., and its 1,1,58 stores will remain open all day on Black Friday, Nov. 29.
Last week, Macy's announced it will also open on Thanksgiving Day at 8 p.m. for the first time in the department store's 155-year history. The store will stay open through Black Friday until its usual close of business around 10 p.m., citing "interest from customers who prefer to start their shopping early." Women's Wear Daily reported that Macy's based its decision after watching crowds gather in front of New York City's Macy's in Herald Square last year following the annual Macy's Thanksgiving Day Parade, saw its doors were shut and then moved on to competitor and Manhattan neighbor Lord & Taylor, which opened on Thursday at 10 a.m. last year.
J.C. Penney also announced last week that it will open most of its 1,100 stores on Thanksgiving Day at 8 p.m. to match its competitors, such as Macy's. The decision to open on Thursday is an attempt to boost sales after last year's disappointing numbers.
"Obviously, we were one of the last to open (last year)," Tony Bartlett, J.C. Penney's executive vice president of stores, said. This year, he continued, "We're all in."
According to the Examiner, more stores will follow suit with Thanksgiving Day hours. Rumor has it, Toys R Us and Target will both open at 9 p.m. on Thanksgiving while Old Navy and Best Buy will open at midnight, though none of these stores have confirmed their opening times yet. Walmart and Kmart also have yet to announce their opening days and times, but are slated to continue the theme of holiday openings.
Last year, Toys R Us opened at 8 p.m. on Thursday, Walmart at 10 p.m. and Target at 9 p.m. Kmart, however, opened at 6 a.m. on Thanksgiving Day and closed at 4 p.m.; It reopened at 5 a.m. on Black Friday and stayed open until 11 p.m.
Other stores opened at midnight or later on Black Friday rather than call their employees in on the Thursday holiday, like J.C. Penney, which strategized to open later after the hordes stampeded other sales.
Retailers have begun to open their doors on the holiday to allow consumers to get a jump-start on holiday shopping and beat out their competitors. On the flip side, critics have been calling retailers' decisions to open on the holiday "the death of Thanksgiving."
Still, there's the Internet, and when it comes to online shopping, it's anyone's game.
Last year, Amazon began offering deals and discounts from Nov. 1 extending all the way through to Cyber Monday, which is annually the first Monday after Thanksgiving. Walmart did the same and offered additional deals to shoppers lined up early on Thanksgiving Day.
© Copyright IBTimes 2023. All rights reserved.