Stormy Daniels Doesn't 'Want Privacy' Amid Divorce Proceedings, Wants 'Truth' Instead
In a probable reactionary tweet to her lawyer Michael Avenatti saying Stormy Daniels requested privacy during her divorce, the adult film star tweeted late Monday she didn't want or need privacy.
Michael Avenatti, Daniels' lawyer, tweeted the news of her divorce Monday afternoon. He said the divorce was filed last week and that her 7-year-old daughter was her highest priority at the time. He also requested privacy for his client for the sake of her family.
In what was seen as an allude to her tussle with President Donald Trump, Daniels' tweet mentioned all she wanted was truth, and added she was sure that it would come out one day.
Daniels, whose real name is Stephanie Clifford, had claimed she had a sexual relationship with Trump in 2006 when he was already married to first lady Melania Trump, an allegation the president had denied.
On July 18, Glendon Crain, Daniels' husband and a heavy metal drummer — who goes by the name Brendon Miller in pornographic films — filed for divorce in Texas on the grounds of adultery.
She had married Crain on Nov. 25, 2015. He was her third husband and the couple had been together since 2010.
Crain filed for divorce on the basis of adultery in the state district court in Kaufman County, located southeast of Dallas. In Texas, any sexual act willingly committed between a married party and another man or woman is considered as adultery.
He asked for a restraining order against his wife, and was granted a temporary one that prevents Daniel from taking their daughter along with her on her nationwide bus tour of strip clubs, ABC reported.
"This will involve the child being on her tour bus with other adult performers and producers," Crain said, "This will place my child in eminent threat of serious and immediate physical or emotional harm."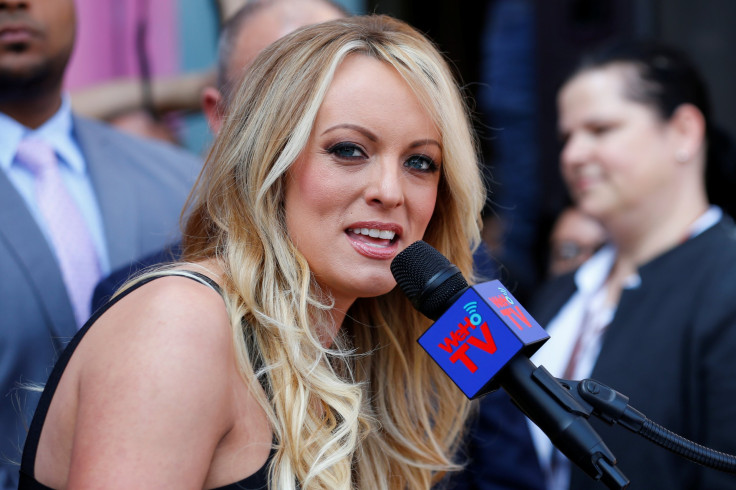 As per the restraining order, Daniels is not allowed any contact with her child or access to the family's home, located at Forney, Dallas and their cars. According to reports, his 13-page divorce petition seeks full custody of their daughter, child support from Daniels, ownership of their house and a disproportionate share of their property.
Crain had remained absent from Daniels' public identity, which was made apparent from the reactions on social media platforms. She only had one picture with him on her Instagram page as well, and that too without any caption or identifying tags.
On July 11, Daniels was arrested at an Ohio strip club with three misdemeanor counts for allowing illegal touching of a patron. A video of the same was also released as well.
She was released on the ground that she was not a regular at the strip club. In the video, she says it had been 10 years since she last performed in Columbus, Ohio.
The law, used to charge Daniels, stated any employee — who regularly appeared nude or semi-nude inside strip clubs — cannot touch patrons.
"A mistake was made, and I accept full responsibility," Columbus Division of Police Chief Kim Jacobs said, "The motivation behind the officers' actions will be reviewed internally."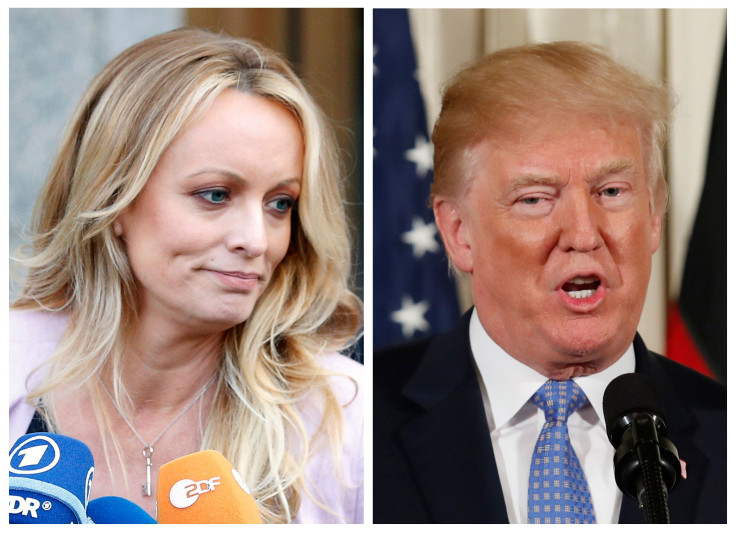 Investigators looking into Michal Cohen, Trump's lawyer, were investigating a payment of $130,000 he made to Daniels, days before the 2016 US presidential elections, as part of a confidentiality agreement.
Trump had then denied knowledge of the source of the money, but in May, one of his attorneys, Rudy Giuliani, said the president repaid Cohen for the money he gave Daniels.
© Copyright IBTimes 2023. All rights reserved.