This Stove Lets You Cook Your Meals With The Sun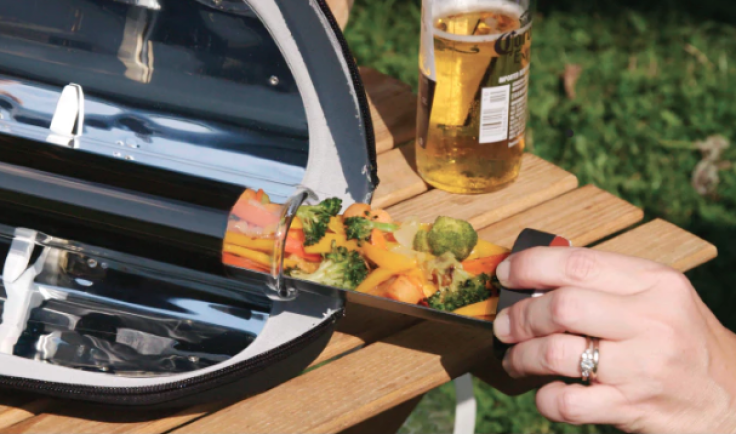 Summer is gone, but that doesn't mean outdoor cooking is over -- at least not for GoSun.
GoSun, a company started in 2013, has released multiple solar cooking products, including a $799 GoSun Grill. Now, the company is bringing a portable solar cooking product to consumers: the GoSun Go.
The device boils water and cooks meals using only solar power. This means users won't need batteries, fuel and won't be required to plug in the device. The GoSun Go works even when there is no sun outside, on cloudy and on cold days.
The company recently created a successful Kickstarter campaign. As of Thursday afternoon, the campaign had raised $81,515, vastly surpassing its $10,000 goal. The goal was met in less than two hours after the campaign was launched.
"It's becoming clearer with each day that solar energy is the future, and with millions left without power and basic services in the wake of Irma, Harvey, and Maria, the public is taking the topic of self-reliance more seriously than ever," GoSun's Matt Gillespie told International Business Times. "The Go is an easy and practical way to give solar energy a try without investing thousands. The stove's unique blend of portability, utility, and affordability seems to have really hit a nerve with the mainstream."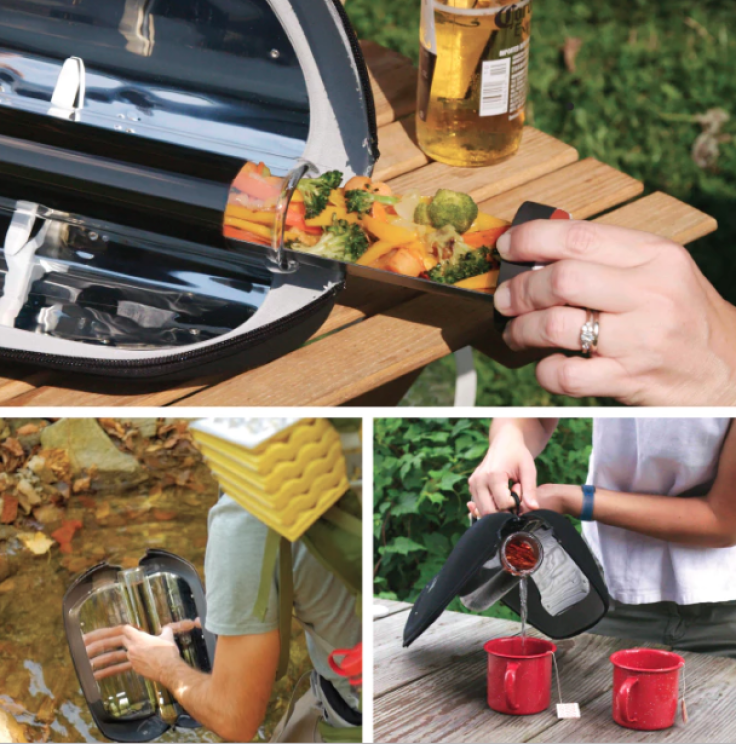 GoSun is offering the two-pound portable solar cooker at $85 (limited quantities), $99 for the Kickstarter special, and two GoSun Gos for $165.
The Go opens up by sliding a long grill out of a tube that ingredients can be put in, and comes enclosed in an EVA foam clamshell case. The device is made for one person and has a capacity of 14 ounces and reaches up to 500 degrees fahrenheit. Using vacuum tube technology that acts as an insulator, the GoSun Go cooks meals in about 20-30 minutes and can stay hot for hours. The gadget takes half an hour to make tea and coffee, which may be a problem for those who are impatient. However, knowing that the GoSun Go is environmentally-friendly can be consolation for the long wait time.
GoSun released a video on how the portable solar stove works:
"We see our technology as a great compliment to the typical backyard grill, cooking everything a grill can't, with much less fuss and no fuel," Gillespie said. "Just add your food and relax. The stove cooks evenly from 360 in a high moisture environment, so you don't have to worry about stirring and the food comes out rich and moist."
For those who aren't fans of outdoor activities, the GoSun Go can be used to replace microwaves and toasters, at home or at work.
"Some love to take our stoves camping, others do the majority of cooking in their backyard or work site," Gillespie said. "If you have a bit of sun, even through a window, you're in business."
© Copyright IBTimes 2023. All rights reserved.