Stray Kids Tops Worldwide iTunes Charts; Members Reflect On The Band's 2022 Success
Stray Kids took over iTunes worldwide charts with their newly-released compilation album "SKZ-REPLAY."
The new album from the "Venom" singers quickly climbed to the top of iTunes charts in countries across the world following its release last Wednesday. The following day, "SKZ-REPLAY" had taken over iTunes Top Albums charts in at least 32 countries, including the U.S., Australia, and Canada.
"SKZ-REPLAY" is a compilation of the most successful songs included in their previous albums, SKZ-PLAYER and SKZ-RECORD. Aside from the previously released songs, the digital album also includes eight solo songs from Bang Chan, Hyunjin, Lee Know, Felix, Changbin, I.N., Seungmin and Han.
The album's lead track, "FAM," was composed by the boy band's rappers Bang Chan, Han and Changbin, who are also collectively known as 3RACHA.
Earlier this year, Stray Kids' "ODDINARY" album and "MAXIDENT" sold over 2 million and over 3 million copies respectively, becoming JYP Entertainment's first triple million-seller albums. Meanwhile, their hit track "MANIAC," from the album "ODDINARY" was included among Billboard's list of 25 Best K-Pop Songs of 2022.
Formed in 2017 through a talent competition show of the same name, Stray Kids debuted in 2018 with the release of their EP, "I AM NOT." In June 2020, the talented boy band released their first studio album, "Go Live" which received platinum certification from the Korea Music Content Association. The album includes the highly-successful track "God's Menu" whose music video quickly garnered millions of views upon its release on YouTube in the same month. Currently, "God's Menu" is at 370 million views on the streaming platform.
"'God's Menu' was the first turning point that showed our musical growth and style," Felix said in a joint interview with Cosmopolitan Korea with Hyunjin. "I think the mini albums 'ODDINARY and 'Maxident' released last year [were another turning point and beginning] where we were able to meet our fans in person after a long time after a long pandemic."
Meanwhile, Hyunjin reflected on a time when everyone in the team worked toward a common goal, which he said was an important moment in their career.
"There was a moment when I felt that we all worked hard with the same goal and heart. I think that was the turning point. And one of the biggest driving forces that have come this far is the efforts of 3RACHA, the production unit within the team. They are really cool co-workers," Hyunjin said.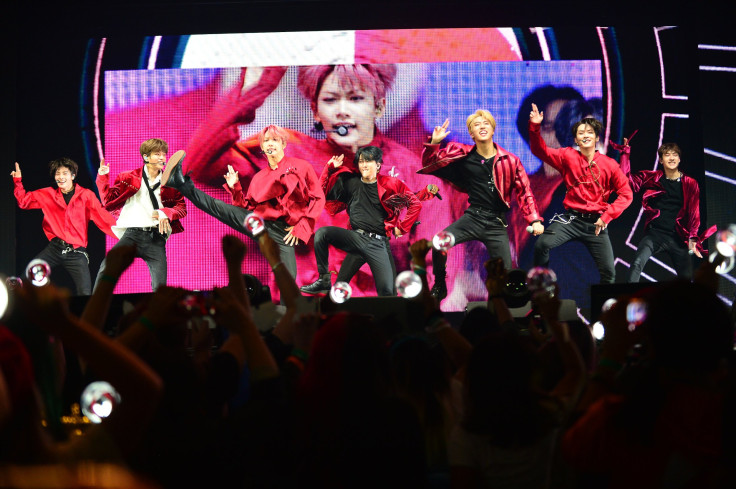 © Copyright IBTimes 2023. All rights reserved.