The Streaming Wars: Is YouTube The Sleeping Giant?
Marques Brownlee might not be a household name at this point, but his tech-focused YouTube channel boasts an impressive 10 million subscribers. In total, his videos have amassed over 1.6 billion views, and most of those views are likely from younger audiences.
In fact, a recent Piper Jaffray survey showed that Alphabet's (NASDAQ:GOOG) (NASDAQ:GOOGL) YouTube has surpassed Netflix (NASDAQ:NFLX) as the streaming platform of choice among teens. Teens self-reported spending an average of 37% of their streaming time watching YouTube compared to 35% viewing Netflix. Hulu and Amazon Prime Video were far behind at 7% and 5%, respectively.
It's in the context of these numbers that YouTube's inclusion in any speculation on the leading contenders in the streaming market becomes imperative.
An army of content creators
Far from the bidding wars over high-priced content playing out in the marketplace between Netflix, Disney (NYSE:DIS), Amazon, others, YouTube is growing thanks to low-cost, user-produced content. Brownlee is not an outlier as far as popularity on the streaming platform goes. There are countless YouTube content creators out there with massive subscriber bases tuning into channels that cover everything from nursery rhymes and short films to the latest gadget and movie reviews.
The audience to these videos is not just restricted to teens and young adults. As so many internet searches begin, you "Google it" and before you know, you're merrily clicking on the top links and checking out the related videos on YouTube.
Google knows this, and it has been slowly but surely trying to cash-in on this audience base. Related to these efforts is YouTube's steady progress making original programming. Produced with low budgets and thrown into the mix of user-created content, YouTube originals have been capturing, in their own right, a sizable amount of interest for shows like the cult hit Cobra Kai, which is based on The Karate Kid film series.
Big players and big budgets
Cobra Kai has been a rare success story for YouTube though. Other series it commissioned like We Are Savvy, for instance, which YouTube acquired from Canada's The Kids Network, failed to create the intended buzz. One of the main reasons for the show's failure was the $11.99 per month cost for a YouTube Premium subscription. Setting a price tag for its subscription service rivaling the cost of services from Netflix or HBO, for just a handful of shows, was a mistake.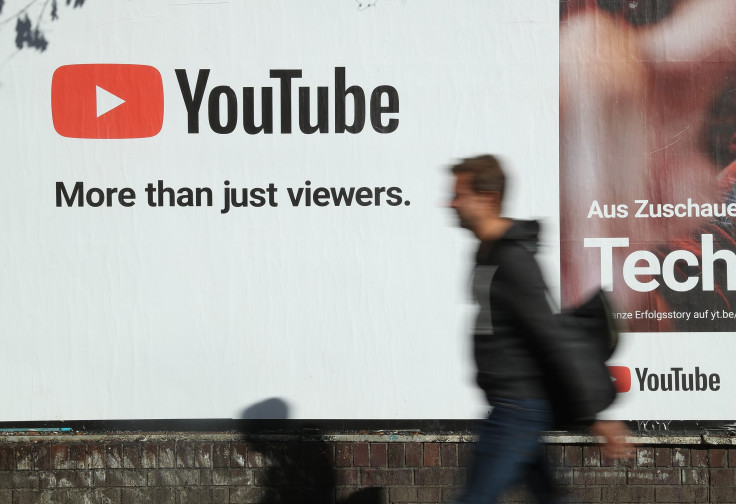 The subscription came with other compelling features like the ability for users to download YouTube videos on their devices to watch offline and access to a music service called YouTube Music, but the paywall was overly ambitious on the part of Google.
YouTube has scaled back on its plans to produce "Hollywood quality" shows after a slew of high-profile announcements from rivals Apple and Disney, instead making its upcoming original programming free to watch.
This is not the first time that YouTube had to step back from its plans for content. In 2012, it initiated a paid commercial venture with producers and celebrities to create YouTube channels with high-end original content. When initial signs of the efforts indicated that the payoff was not in line with the company's expectations, YouTube doubled its investment a year later only to abruptly end the program.
The shift in Google's strategy is understandable. With Disney+ and Apple TV+ entering the segment with A-list stars and multi-billion dollar budgets, it isn't wise to compete in the same space, especially when that has never been YouTube's strength.
A pivot to its strength
That said, YouTube hasn't entirely abandoned its plans for original programming. The video platform reached a multi-year agreement with Dick Clark Productions to be the presenting sponsor of Dick Clark's New Year's Rockin' Eve with Ryan Seacrest.
Aiming to target YouTube's core audience, Google also roped in YouTube star Brownlee for Retro Tech, a series based on reviewing vintage tech products like Apple's original Mackintosh computer. Another series, The Age of A.I., hosted by Robert Downey Jr. went on air recently. Both of the shows are part of the "Creators for Change" initiative that YouTube started to partner with its biggest content creators.
But YouTube has ultimately realized that trying to go toe to toe with Disney or Netflix would only result in an ill-advised cash burn, and more importantly, pull the platform away from its unrivaled model of an ad-supported platform with countless hours of content.
While the streaming leaders must constantly seek out the next big idea to throw money at to keep their subscribers interested, YouTube has its army of creators that it shares ad revenue with, coupled with its low-cost original ventures, and that's enough to keep eyeballs glued to phone screens and attract advertisers. YouTube is fast becoming the platform of choice for advertisers to reach out to younger consumers. Analysts estimate that YouTube generates between $16 billion and $25 billion of annual revenue for Alphabet and with double-digit growth in 2018.
As more competing streaming services come online, even the cord-cutting generation will not have the appetite to pay for them all. YouTube's advantages shine through the potential headwinds in this market. For investors seeking to cash in on the ever-growing streaming landscape, it's time to take a fresh look at Alphabet, not just a top tech stock but also an unrecognized leader in the media world.
This article originally appeared in the Motley Fool.
Pavan Gadiraju has no position in any of the stocks mentioned. The Motley Fool owns shares of and recommends Alphabet (A shares), Alphabet (C shares), Amazon, Netflix, and Walt Disney and recommends the following options: long January 2021 $60 calls on Walt Disney and short April 2020 $135 calls on Walt Disney. The Motley Fool has a disclosure policy.