'Street Fighter V' Beta To Start Oct. 22, Participants To Get Halloween Costume For 'Street Fighter IV'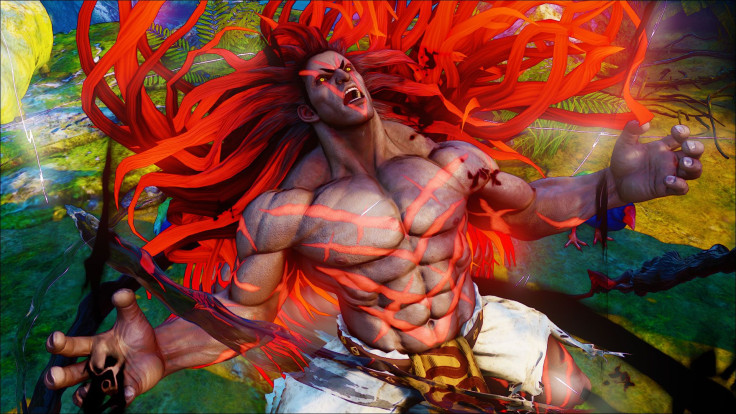 In a few days, the worldwide "Street Fighter V" beta will be open for both PS4 and PC players. The beta will allow players to get a feel of how to play as some of the newly-revealed characters in the 16-fighter initial roster for the game. This means that even repeater beta players will still get a different experience this time.
To add to the excitement, Capcom has given some hints on the final two characters that are still up for reveal. One of the upcoming characters will be impossible to predict, as it is a new fighter similar to Rashid, Necalli and newcomer Brazilian fighter Laura. But the second character has been dubbed as a classic, one whose presence is part of the "Street Fighter" franchise.
EventHubs had talked with Capcom's Director of Brand Marketing and eSports Matt Dahlgren, who had added a tidbit about the possible character. Dahlgren revealed that the "classic characters" are those that are mainstays in the series, and one that will always be present.
Capcom has confirmed that "Street Fighter V" will feature characters from the different "Street Fighter" games. These will reportedly come eventually, though not necessarily at launch. Even characters from the likes of "Street Fighter 3 Third Strike" will also see some airtime in "Street Fighter V." For now, the ball is in Capcom's court for the reveal of the two expected characters.
For Halloween, Capcom has something in store for long-time "Street Fighter" fans. With the "Street Fighter V" beta already scheduled for the Oct. 22 to Oct. 25 weekend, participants will get a special pack for "Street Fighter IV."
These come in the form of costumes in time for Halloween. Capcom has confirmed the costumes' existence, stating that they will be coming in as free to participants of the "Street Fighter V" beta, Shoryuken reported.
There are some conditions that fans should take note of. Players will need to log into the beta for two separate days for their participation to be eligible. Also, the update will only be available to those on the PS4, not on the PC.
The "Street Fighter IV" costumes will also be sold at a later date to fans. For those who will not be able to log in to the PS4 beta of "Street Fighter V" can still wait for the costumes, set to release in Japan on Oct. 28. Currently, the prices listed are still in the Japanese territory, but there is a possibility that these will be made available in other countries.
Screenshots of the Halloween costumes have already been released. Some of these see Ryu as an undead zombie dressed in a white suit, E Honda looking extra demonic, Abel as a ferocious mime and Dan in a pumpkin costume. Other characters receiving a Halloween costume are Ken, Fei Long, Viper, Rose, Zangief and Cammy.
© Copyright IBTimes 2023. All rights reserved.
FOLLOW MORE IBT NEWS ON THE BELOW CHANNELS