Strong Job Growth Cannot Hide The Dire Situation Small Businesses Are In
A streak of solid job growth reports, including one last week, cannot hide the perfect storm small businesses are in, fueled by supply chain bottlenecks, labor shortages, government regulations, and inflation.
Strong job growth is usually a good thing for every economy. It's a sign that businesses are growing, jobs are plentiful, people bring a paycheck home, and they have money to spend on things they need, leading to more business growth and employment. That's what economists call the virtuous cycle of growth.
But job growth this time is also associated with low labor force participation and tight labor markets. As a result, they create labor shortages making it hard for businesses to find and retain qualified personnel to run their basic operations. That's especially the case for small businesses which operate in competitive markets. For instance, diners must cut the hours they stay open as they have difficulty finding people to keep the old operation schedules.
"While some businesses are reaping the regard of a return to normalcy, it's clear others are still struggling to find their footing," said Andrew Duffy, CEO, and Co-founder of SparkPlug, in an email to International Business Times. "The competitive labor market, while indicative of businesses hiring, fails to include data on workforce retention. A competitive labor market wherein there is more demand than there is supply leads itself to a costly cycle of constant churn, as workers feel less loyalty to their employer and feel more liberated by the abundance of opportunities and roles in the marketplace."
Duffy thinks that this situation is a good thing for workers. They can get higher wages by pitting one employer against another. But they are bad for small businesses, "who don't have the margin to raise their employees' salaries in line with larger companies, nor do they have the resources to invest in adequately hiring and training new workers. "
In addition, small businesses face a host of local government regulations and minimum wage hikes, which add up to the cost of doing business.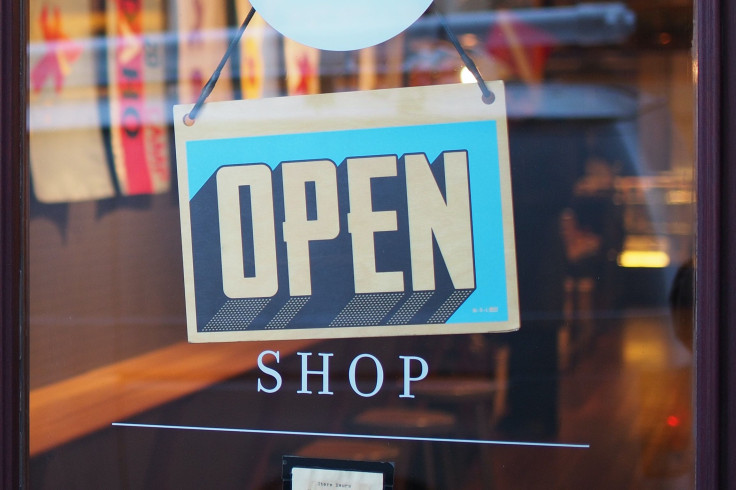 Then there are supply disruptions and rising costs of raw materials, which compound the problem of staying in business altogether. The printing industry is a case in point.
"Supply chain issues are causing havoc throughout the entire printing industry, experiencing massive shortages," Michael Nova, CEO of Nova Custom Printing, told IBT in an email. "All of our material manufacturers here in the US depend on companies overseas to complete material construction, from paper liners to components of adhesives. "There was a company Union strike in Finland (UPM Raflatac) that happened a few months earlier this year. Although it's now over, it created backlogs of orders that all distributors/manufacturers could not fill. Due to this, the lead times were, and still are, 6 to 8 months, with some basic materials 2 to 3 months out."
Meanwhile, Nova sees costs of raw materials going up monthly with no end in sight.
"Our suppliers' material costs have gone up, and the increases have been passed onto us. In the past, we didn't have to pass this cost on to our clients, but now, we are being forced to pass that on," he adds.
That could be the next face of inflation where producers of goods and services pass the higher production costs on to consumers. But given the competitive nature of the small business sector, that could be pretty difficult, and some firms may not survive.
"Small businesses are suffering under the trifecta of inflation, supply-side irregularities, and scarcity of employees that have stung them deeply," Rod Robertson, managing partner and founder of Briggs Capital, told IBT in an email. "Long gone are the PPP monies that kept them afloat. The pandemic is receding along with the bailouts, and small to medium-size businesses employing 70% of Americans are taking withering financial volleys with no relief."
© Copyright IBTimes 2023. All rights reserved.