Subaru Recall: Over 270K Ascent SUVs Face Fire Concerns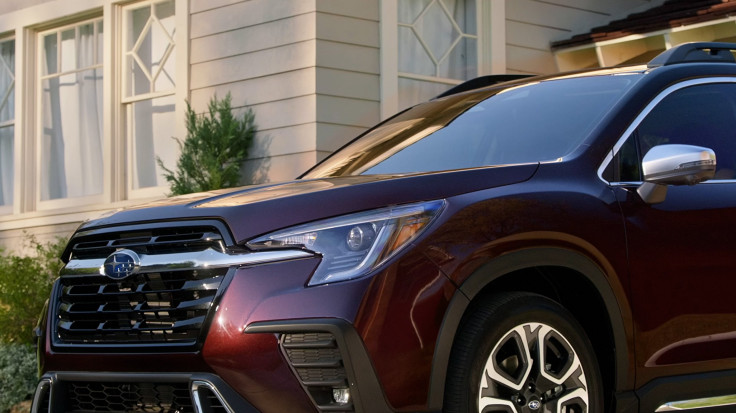 The U.S. National Highway Traffic Safety Administration and automakers have announced recalls this week. Owners can check to see if their vehicles fall under the recall by checking the NHTSA database using the vehicle's identification number.
Subaru Ascent
Over 270,000 Subarus have been recalled due to an issue with the ground bolt that secures the Positive Temperature Coefficient heater. The models affected by this are the 2019-2022 Subaru Ascent vehicles. This leads to the possibility of fire when the PTC heater is in use. Subaru has reported that there have been no crashes or injuries because of this.
Subaru retailers will replace the PTC Heater Ground Bolts and replace the ground wire and connector holder if needed at no cost. An estimated 0.6% of the vehicles will require this repair.
Hino Motors
Hino Motors is also facing a recall with 2022-2023 NE7A, NJ7A, NJ7B and NV7A vehicles due to a fuel pickup tube issue. This issue happens with the 50-gallon fuel tanks, as the fuel pickup tube could brush against the bottom of the fuel tank, which would lead to a restriction of fuel uptake to the engine.
At least 970 vehicles have this issue and affected owners will be notified by mail on Feb. 3, 2023, and the fuel tube will be replaced free of charge.
Tesla Model Y
Tesla has faced several recalls in 2022 and has announced another recall, this time dealing with certain 2023 Model Y vehicles. There is a chance that the left-hand front suspension lateral link fasteners are not properly attached, which leads to an increased risk of crashing. So far, only nine vehicles have been affected.
The owners of these nine vehicles will be notified by mail by Feb. 3, 2023, and Tesla Service will tighten or replace the fasteners free of charge.
Porsche 911
Some 2022-2023 911 models may improperly deploy the passenger airbag. There have been 53 vehicles that are affected by this.
The owners of these models will be notified by mail by Feb. 3, 2023, and dealers will replace the dashboard at no cost.
Kia Niro EV
At least 872 Kia Niro EV vehicles have had problems with losing power. This could be due to the electric power control not being properly sealed, leading to the coolant leaking internally.
The owners of these affected vehicles will be notified by mail on Jan 31, 2023, and dealers will replace the electric power control unit free of charge if necessary.
© Copyright IBTimes 2023. All rights reserved.