Suicide Problem In New York City: In NYC, It Takes More Lives Than Car Crashes, Murders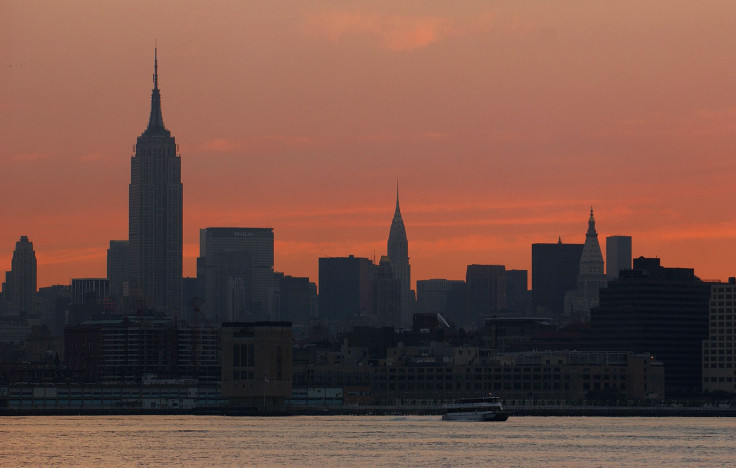 The suicide rate in New York City has seen a dramatic increase over the past few years, officials said Wednesday. More people die per year in the city from suicide than from both murder and car accidents, reported the New York Daily News.
There were 565 deaths from suicide in 2014, compared with 353 deaths from homicide and 270 deaths from motor vehicle accidents in 2014, the most recent available year available. The suicide rate has risen sharply over about the past decade-and-a-half. In 2000, it was 5.5 per 100,000 people. In 2014, it was 6.3 per 100,000 people.
The rise in suicide is a sign that services designed to help those in need aren't working, officials said.
"This concerning increase in the suicide rate in New York City tells us that we're not reaching New Yorkers early enough when they need support," Health Commissioner Mary Bassett told the New York Daily News.
And while the suicide rate in the city has risen overall, there has been a particularly troubling rise among women. It has risen from a rate of 2.3 per 100,000 people in 2000 to 3.9 deaths per 100,000 individuals in 2014, according to DNA Info New York. The overall rate among males has held at 9.7 percent, while the rate among young men ages 18-24 fell from 12.6 deaths per 100,000 people in 2000 to 8.6 deaths in 2014.
There are practical ways to reduce suicide deaths, especially in a city where people are about eight times more likely to die from jumping from a high place compared with the national average, according to DNA Info.
"If you put some fences, some barrier, like what San Francisco did to the Golden Gate bridge, you can expect a dramatic reduction in suicides," epidemiologist Dr. Duohua Li told DNA Info.
Bassett also stressed the importance of a hotline — 1-800-LIFENET — that is in place for anyone who needs help or for anyone who knows someone who needs help.
Suicide has become a major problem for the United States as whole. The annual, age-adjusted suicide rate is 12.93 per 100,000 people, according to the American Foundation for Suicide Prevention. It's the tenth leading cause of death in the country, accounting for 117 deaths per day. The overall suicide rate has grown 24 percent from 1999 to 2014, a National Center for Health Statistics study found. Suicide rates have increased over that period for both males and females and for all ages from 10 to 74 years old, according to the study.
© Copyright IBTimes 2023. All rights reserved.