'Suicide Squad': Leaked Photos Show Margot Robbie As Harley Quinn, Karen Fukuhara As Katana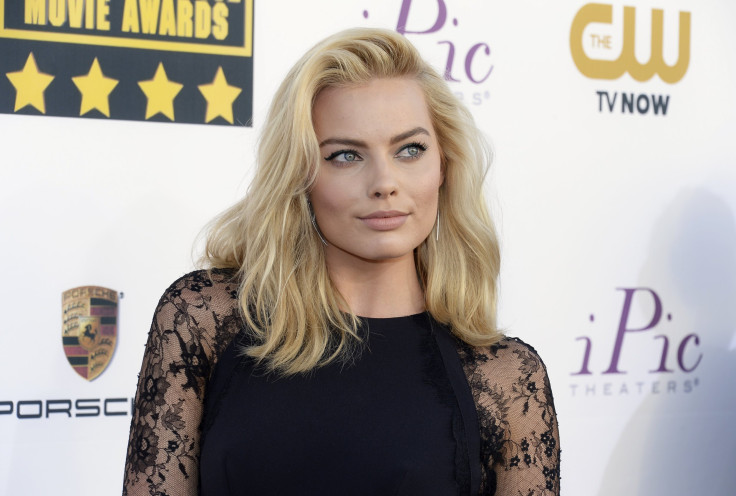 New photos of Harley Quinn (Margot Robbie) and Katana (Karen Fukuhara) have leaked onto social media from the "Suicide Squad" set in Toronto. They show Quinn and Katana walking on the streets with their weapons. Quinn can be seen leading the way, as Katana appears to be following her.
Robbie is sporting pigtails and appears to be dressed in Quinn's signature costume, which includes a red and white top, pair of shorts and a red jacket that reads "Property of the Joker." Meanwhile, Fukuhara is dressed in a red and black costume and is wearing a mask. She appears to holding her weapons, which can be seen, tucked at her waist.
In the comics, Quinn shares a romantic relationship with the Joker (played by Oscar winner Jared Leto). Her abilities include immunity to poison, metahuman agility, high intelligence and extraordinary martial arts skills. Her alter ego is Dr. Harleen Quinzel, who is a trained psychiatrist. Quinn has no attachment to human life but becomes obsessed with the Joker. She also shares a close alliance with Poison Ivy.
Meanwhile, Katana made her first appearance in the comic book "The Brave and the Bold," No. 200. She is a superheroine and a fully trained samurai warrior. She communicates with the soul of her deceased husband and can capture the soul of every being she kills. Her alter ego is Tatsu Yamashiro, who is an average Japanese woman. She is also a mother of twins, Yuki and Reiko.
"Suicide Squad" concerns a set of supervillains who come together to form a squad and work under the guidance of Dr. Amanda Waller (Oscar winner Viola Davis). They undertake a dangerous "black ops" mission in exchange for commuted prison sentences. David Ayer is directing the film based on the comic book of the same name by John Ostrander. Other cast members include Will Smith, Joel Kinnaman, Jai Courtney and Cara Delevingne. Filming began in April in Toronto. The movie is set to open Aug. 5, 2016.
© Copyright IBTimes 2023. All rights reserved.
FOLLOW MORE IBT NEWS ON THE BELOW CHANNELS