'Suits' Writer Jon Cowan, Janina Gavankar Defend Meghan Markle From Bullying Allegation
KEY POINTS
"Suits" writer Jon Cowan, who worked with Meghan Markle for 3 years, said she was warm, kind and caring
Janina Gavankar, who has known the duchess for 17 years, said she was kind, strong, open and never a bully
Lindsay Jill Roth, who has been friends with Markle for 22 years, said she has always been about kindness
Meghan Markle received support from celebrities who have known her amid the bullying allegation thrown against her.
The Duchess of Sussex was accused of reducing palace staffers to tears when she was still in Kensington Palace. However, several people who have known her for years did not agree with the claim.
Jon Cowan, writer of "Suits," the paralegal drama that catapulted Markle to fame, didn't think the bullying claim against the duchess was true. Based on how he knew Markle, she was not a bully.
"It's also possible the Duchess of Sussex is a good person thrust into an unimaginable world. Having spent 3 years working with her in her pre-Duchess days, I saw a warm, kind, caring person. I know nothing of her current situation but she gets the benefit of the doubt in my book," he tweeted.
Aside from Cowan, Markle's celebrity friend, Janina Gavankar, who has known her for almost two decades, strongly refused the claim that she is a bully.
"I have known Meghan for 17 years. Here's what she is: kind, strong, open. Here's what she's not: 'a bull,' she wrote on Twitter. "ANY of us who know her, feel the same thing from her broken silence: Relief. The truth shall set you free."
Markle's close friend Lindsay Jill Roth, who has been part of Markle's life for over two decades now, also disagreed with the report. She saw how Markle treated the people around her and insisted that Prince Harry's wife has remained the same today.
"Meg's M.O. has always been kindness; goodwill runs in her bones. I know this to be true after 22 years of very close friendship. I have seen firsthand how she treats her friends and their families, and her colleagues," she wrote on Instagram.
Roth said Markle is the type who will help one achieve their goal. She also hoped that more will have the pleasure of meeting Markle and see the real person in her who is an "altruistic, magnanimous friend."
A number of Markle's friends also spoke with Omid Scobie for Harper's Bazaar and they questioned the timing of the bullying report because it happened in the run-up to her and Prince Harry's interview with Oprah Winfrey. They believed it was done to undermine Markle's character.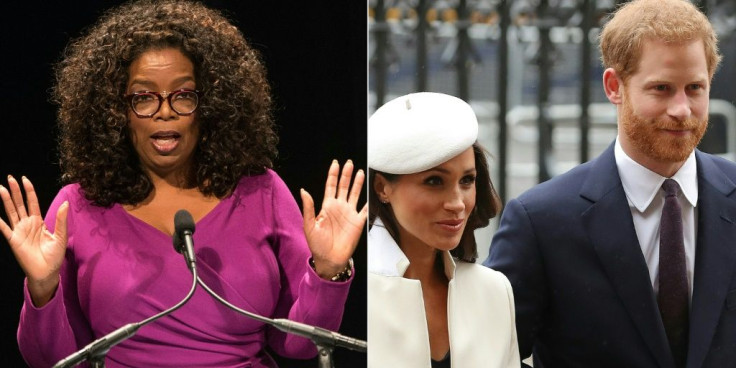 © Copyright IBTimes 2023. All rights reserved.