Sultan Of Brunei Bans Muslims From Celebrating Christmas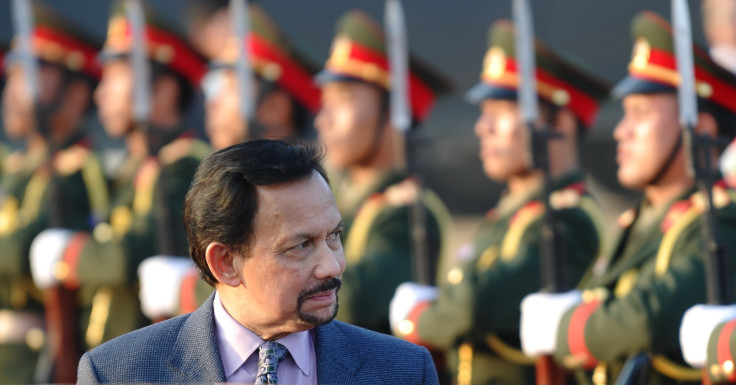 He's a mean one, the Sultan.
The Sultan of Brunei has banned Muslims in the country from celebrating Christmas. Muslims caught marking the holiday could face a fine of $20,000 or up to five years in prison for the offense. Christians living in the country, however, can celebrate the holiday as long as they do so in private.
Sultan Hassanal Bolkiah, who has ruled the country for almost 50 years, first introduced the ban last year, when the country adopted a stricter penal code based supposedly on Islamic law. The ban was re-announced in the Borneo Bulletin this month.
"These enforcement measures are … intended to control the act of celebrating Christmas excessively and openly, which could damage the aqidah (beliefs) of the Muslim community," the Ministry of Religious Affairs said in a statement published in the Brunei Times.
Imams around the country have been spreading the word.
"During Christmas celebrations, Muslims following that religion's acts – such as using their religious symbols like cross, lighting candles, making Christmas trees and singing religious songs, sending Christmas greetings, using signs praising the religion, putting up decorations or creating sounds and doing anything that amounts to respecting their religion – are against Islamic faith," imams in the country told Muslims.
Last year, the Ministry of Religious Affairs has also monitored local businesses to make sure they were not displaying Christmas decorations like Santa hats or Christmas trees.
Brunei is a tiny country located on the north coast of the island of Borneo in southeast Asia. Its population is just 420,000, but some 32 percent of residents are Christian, reports the Sydney Morning Herald.
Some have been protesting the ban through the social media hashtag #MyTreedom, in which Christians in other countries are posting pictures of themselves celebrating Christmas. Some Brunei residents have also made posts. A Facebook page for the campaign also collects pictures of Christians celebrating the holiday around the world.
© Copyright IBTimes 2023. All rights reserved.
FOLLOW MORE IBT NEWS ON THE BELOW CHANNELS