Summer Game Fest 2022: Day 1 Highlights
KEY POINTS
Summer Game Fest 2022 will feature plenty of upcoming games for this year and the next
Day 1 featured titles such as "Darktide" and "Callisto Protocol"
More announcements and gameplay demos are expected over the coming days
The first day of this year's Summer Game Fest kicked off won a high note, featuring some of gaming's most awaited releases as well as a few new surprises.
Here are some of the most interesting showcases so far at Summer Game Fest 2022.
"Callisto Protocol"
The true spiritual successor to the classic "Dead Space" franchise received its first gameplay demo years after its announcement.
"Callisto Protocol" takes place in a space prison colony on one of Jupiter's moons, and it pits players against a mysterious enemy that seemingly turns humans into bloodthirsty beasts.
"Warhammer 40,000: Darktide"
Fatshark takes its signature melee horde combat to the 41st millennium with "Darktide," a first-person, four-player coop shooter set in the "Warhammer 40,000" universe.
Play as one of four unique character classes and push back the unending tide of plague demons and Poxwalkers as the Imperium of Man attempts to quell a Chaos insurrection in the Hive World of Tertium.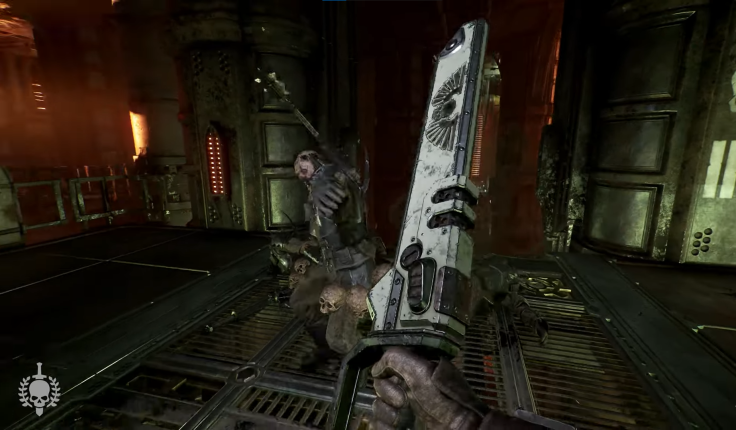 "Metal: Hellsinger"
Stockholm-based developer The Outsiders previewed its demon-slaying, head-banging, rock-infused FPS game "Metal: Hellsinger," where players take on the role of The Unknown, a demon-human hybrid on a revenge quest against the dark realm's higher powers.
Slay demons to the beat of some of metal music's hardest-hitting bands like System of a Down, Trivium, Soilwork and Jinjer.
"Aliens: Dark Descent"
A new game based on the "Aliens" franchise will have players trekking through decrepit bases that are absolutely swarming with Xenomorphs. "Aliens: Dark Descent" is a squad-based shooter played from an isometric view, and it will have squads of colonial marines dealing with xenomorph infestations.
The trailer is dark and gritty, and it perfectly sets the tone for what the game could be once it releases in 2023.
"Last of Us Remake"
Naughty Dog's masterpiece is getting remade from the ground up for the PlayStation 5. The newly-dubbed "Last of Us Part I" will once again have players take on the role of Joel as he journeys across post-apocalyptic America with the young Ellie.
Apart from enhanced graphical fidelity, "Last of Us Part I" will feature the same enemy AI from "Last of Us Part II" as well as a host of improved animations and new combat options.
© Copyright IBTimes 2023. All rights reserved.