'Summer Time Rendering' Episode 16 Spoilers: A Captured Shadow
KEY POINTS
Shinpei and his friends want to know more about the shadows
"Summer Time Rendering" Episode 16 is releasing on July 27
The episode will be out on Disney Plus
Shinpei and his friends have captured Mio's shadow and they will try to extract intel from her in "Summer Time Rendering" Episode 16. The next episode is titled "Original."
After Shinpei, Ushio, Nezu, and others counterattack, Haine and Shide are forced to retreat. Now, Shinpei and his allies try to bring Mio to their side.
In "Summer Time Rendering" Episode 16, Shinpei asks Mio who gave birth to her. She reveals that Mother Shadow Haine scanned the real Mio and later she was born in the cave.
Shinpei asks her if her mother is Haine in Shiori's form and Mio confirms it.
He also asks if she was the one who cut the brakes of Mio's bicycle. The real Mio confronts the shadow and asks if she was trying to kill her.
The gang continues questioning her about how the shadows function. They also want to know about copying. She reveals there are two types of copying.
The first one is called Transformation – it is replicating something with your own body and the second is childbirth, which results in splitting off a part of the body to manufacture a new shadow.
"Upon hearing of Ushio's death, Shinpei returns to his hometown of Wakayama City on Hitogashima and reunites with his childhood friend's family. The funeral goes smoothly, but under the surface, something strange is brewing on the island. What mysteries await him on this secluded summer island?" the official synopsis of "Summer Time Rendering" manga read, according to Manga Plus.
The cast of the anime includes Anna Nagase as Ushio Kofune, Natsuki Hanae as Shinpei Ajiro, Maki Kawase as Tokiko Hishigata, Saho Shirasu as Mio Kofune, Tesshō Genda as Alain Kofune, Yōji Ueda as Tetsu Totsumura, Yōko Hikasa as Hizuru Minakata, Akio Ohtsuka as Seido Hishigata, Jin Urayama as Ginjiro Nezu, Katsuyuki Konishi as Masahito Karikiri, Misaki Kuno as Haine (Mother), Yoku Sanpei as Ryunosuke, Rie Kugimiya as Shiori Kobayakawa and Kensho Ono as Sou Hishigata.
The opening theme song of "Summer Time Rendering," titled "Natsuyume Noisy," is performed by Asaka. The closing theme song, titled "Shitsuren Song Takusan Kiite Naite Bakari no Watashi wa Mou," is by Riria.
"Summer Time Rendering" Episode 16 is slated to air on July 27. The anime is streaming on Disney Plus.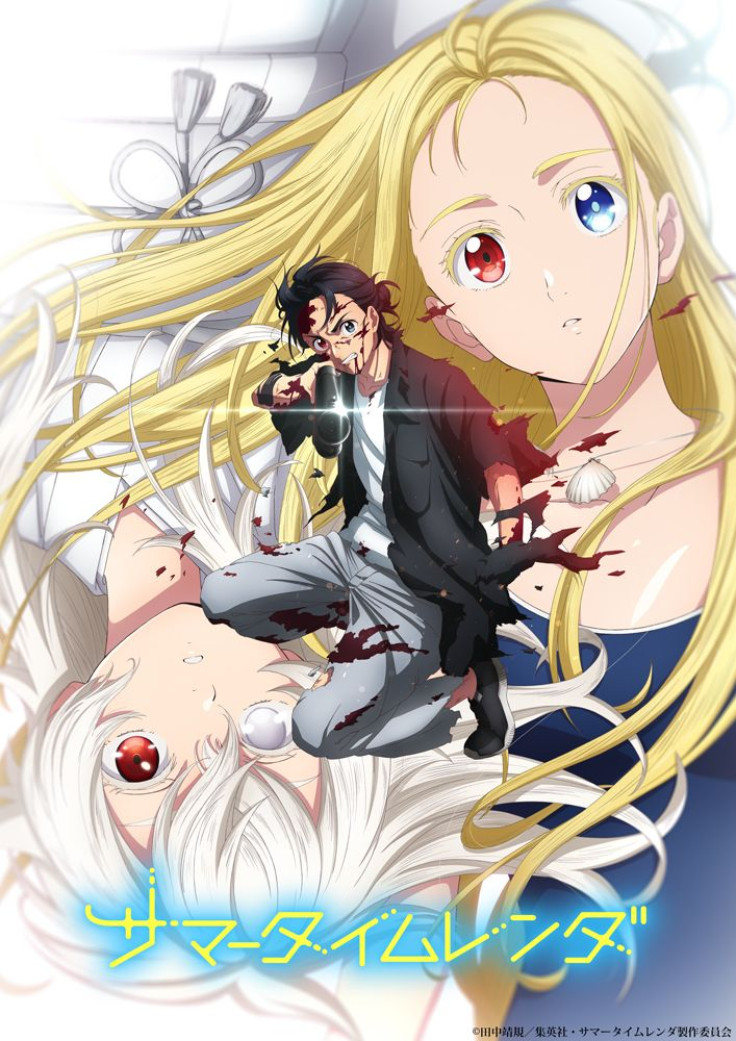 © Copyright IBTimes 2023. All rights reserved.
FOLLOW MORE IBT NEWS ON THE BELOW CHANNELS