'Super Smash Bros.' 3DS Review: Nintendo Brings Fast-Paced Fighting Game To Portable Console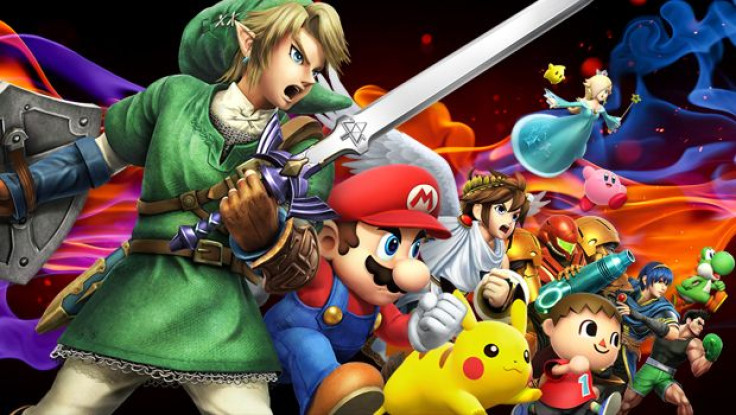 There's a reason why Nintendo sells more portable game consoles than anyone else. It's latest version of "Super Smash Bros." for the 3DS is a great example of why Nintendo has sold more than 44 million units as of June 30. The fighting game will reach the 3DS on Oct. 3 in North America and Europe, and on Oct. 4 in Australia. A Wii U version will launch sometime before the holidays.
The fighting game is the latest installment in the beloved "Super Smash Bros." series, which was developed by Japan-based Sora Ltd. and published by Bandai Namco Games Inc. The Wii U and 3DS versions are the fourth and fifth installments of the series, which is known for allowing participants to battle it out with their friends using popular characters from various Nintendo games and other franchises.
Sometimes, what you love most about a console game gets lost in the transition to a handheld device. The screen is significantly smaller, and the controls are often different or more clumsy. This isn't the case with the 3DS version of "Super Smash Bros.," which makes its 3DS debut seamlessly -- and turns a few heads along the way.
First, there's the character lineup. My personal favorite is Kirby, but there's a number of other awesome playable characters, including Toon Link, the Villager from "Animal Crossing," Princess Peach, Sonic the Hedgehog, Diddy Kong, Princess Zelda, Pac-Man, Yoshi, Charizard and Rosalina and Luma. Each character has his own special abilities that are related to his or her respective game. The Villager can trap opponents in his net, while Link can throw his boomerang and emit the same grunting noises that he does in the "Legend of Zelda" series. Kirby can use his giant hammer to inflict damage, and Rosalina uses the assistance of Luma when fighting. Not surprisingly, Nintendo did an excellent job of keeping each character true to his or her game, which makes the fighting experience feel both exciting and authentic. This version also introduces a number of new characters, including Pac-Man.
On a basic level, players will find themselves impressed by the game's visuals -- the colors are beautiful, the backdrops are incredibly intricate and realistic, and the characters are depicted with detail and accuracy. Battles take place in settings taken from various games that are a part of Nintendo's 30-plus years of video gaming history, like "Mario Kart's" Rainbow Road and a "Super Mario 3D Land"-themed stage.
This is the first time that a "Super Smash Bros." game has launched on a handheld device, and while many may be skeptical about what it will feel like on a smaller screen, fret not. The 3DS version is just as fun and familiar as previous installments of the series.
If you've played a "Super Smash Bros." game before, you're well acquainted with the fighting style of the franchise. Matches happen quickly in the 3DS title, with random features like fire swords, moving platforms and laser guns thrown in at various points during battles. Up to four players can participate in fights, or you can engage in a one-on-one fight with a friend locally or online.
The 3DS version even has an exclusive mode called "Smash Run," a five-minute course based on the City Trial mode from 2003 racing game "Kirby Air Ride," where users fight through an ever-changing, side-scrolling level searching for power-ups to use in an epic final battle. There's also a classic single-player mode and a stadium mode, which features a home-run contest and a multi-man smash.
Despite its transition to the small screen, "Smash Bros." feels like the franchise that millions have enjoyed since the first Nintendo 64 installment in 1999. The action is addictive, the characters are fun, and the game is visually impressive.
The takeaway: "Super Smash Bros." for the 3DS is fun, fast and action-packed. The controls are easy to master, and the game feels like an authentic "Smash Bros." title despite its presence on a handheld device. The only downside of playing on the 3DS is the lack of comradery felt when collaborating or playing against friends. Though you can battle it out online, one of the best parts of playing "Super Smash Bros" on a console is getting together with buddies and playing against one another in the same room. This obviously can't be done on the 3DS. Still, the game is a great source of entertainment and well worth the investment if you spend a lot of time using a portable device.
© Copyright IBTimes 2023. All rights reserved.