Super Tuesday Virginia Primary Results: Hillary Clinton Declared Winner, Trump Leading In Exit Polls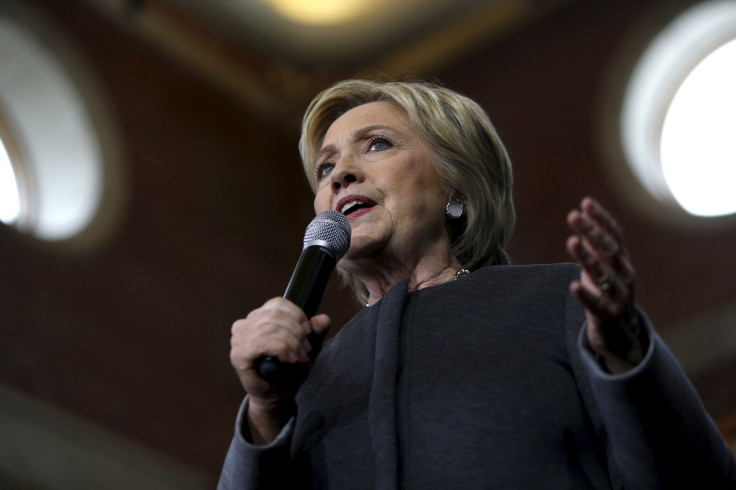 UPDATE: 8:50 p.m. EST — Donald Trump is the projected winner in the Virginia GOP primary, Fox News, CNN and NBC News reported. That's bad news for Marco Rubio, who hoped to win his first state this election season with Virginia.
Original story:
Democratic candidate Hillary Clinton was victorious in key swing state Virginia on Tuesday night, beating out rival Vermont Sen. Bernie Sanders, according to exit polls. The two presidential contenders battled for Virginia's 95 delegates.
Heading into Super Tuesday, Clinton led Sanders by 20 percentage points, and the Washington Post considered Virginia a "must win" state for Clinton, reporting that even a close win for her would be viewed as underperforming. Based on who voted in the state in 2008, the electorate was expected to be roughly 30 percent black; a demographic that Clinton has typically done well with.
Meanwhile, Republican candidate and billionaire businessman Donald Trump was expected to win in Virginia for the GOP primary. Prior to Tuesday, Trump led the GOP field ahead of his nearest rival candidate, Florida Sen. Marco Rubio, by 13 points, according to the latest poll released Sunday by CBS News/YouGov. GOP candidates fought over 49 delegates, and 13 names were presented on the ballot. Many of those candidates have dropped out in recent weeks.
Super Tuesday Guide | InsideGov
Susan Swecker, chairwoman of the Democratic Party of Virginia, previously said she expected the turnout on the Democratic side to be "robust" but was unsure whether it would be record setting, WRC-TV reported. Meanwhile, John Whitbeck, chairman of the Republican Party of Virginia, predicted that there would be a "record turnout" in the state. Prior to Tuesday, votes were already flooding in.
"Our absentee voting has been very robust," said Lisa Connors, a spokeswoman for Fairfax County in Virginia, WRC-TV reported. "We have several thousand voters more than we did back in 2008."
Polling took place in Virginia from 6 a.m. local time to 7 p.m. Virginia voters do not register by party and instead were asked whether they wanted to vote in either the Democratic primary or the Republican primary. Democratic delegates were awarded based on results both by congressional district and statewide, while Republican delegates were awarded based on results in each of the state's 11 congressional districts, USA Today reported.
© Copyright IBTimes 2023. All rights reserved.