Supermodel Cindy Crawford's Family Appears In Vogue America As They Enjoy Island Getaway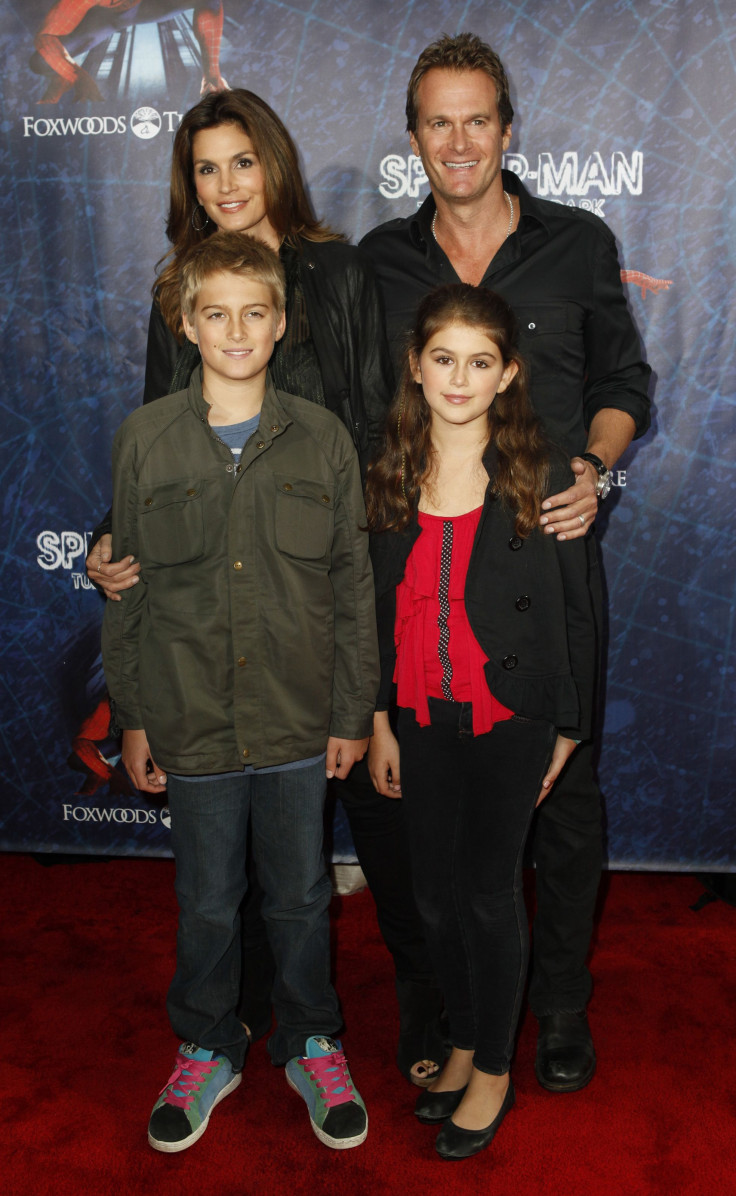 Supermodel Cindy Crawford's family is as good as her when it comes to posing for various fashion magazines. The supermodel's husband and children have appeared in the September issue of American Vogue magazine.
The family pictures that appear in the magazine were taken when they went for a holiday on their private island cottage in Ontario, Canada. The pictures, taken by photographer Carter Smith, show Crawford and her two children-Kaia, 13 and Presley, 15 relaxing at breathtaking locations on the island. Crawford's husband Rande Gerber also joins them on the break.
Crawford also allowed the magazine to take the pictures of her island cottage from the inside and it looks stunning. The cottage was built by the couple seven years ago and designed by Ralph Lauren executive Alfredo Paredes.
"I like to think that we're especially hard-core because we're island cottagers," Crawford tells Vogue. "There's no getting into the car and going to the movies when it rains."
The family seems to love the outdoors as the magazine has pictures of her children jumping from a cliff, diving in the sea and the whole family enjoying a speed boat ride. The 49-year-old model told the magazine that she loves her time with her family on the island.
"You're the real you up here," Crawford said. "You never have your game face on, your party face. When you're getting dragged behind a boat on an inner tube, it's hard to have much of a facade."
Crawford, who was one of the top models in the 90s, said that she does not miss her fame and is much happier with the amount of celebrity status she is enjoying now. "These days I'm the perfect amount of famous: enough to get a dinner reservation but not enough to get hassled," said Crawford.
Crawford's full interview can be read in the September issue of American Vogue, which sees Beyonce on the cover.
© Copyright IBTimes 2023. All rights reserved.