'Supernatural' Season 15 Blooper Reel Released For Fans
KEY POINTS
"Supernatural" Season 15 blooper videos have been released
All the cast and crew members had a lot of fun while filming
The show will return soon after the lockdown ends
With production of "Supernatural" Season 15 halted because of the coronavirus, the fans will have to wait for a while before the cast and crew can finish filming the last few episodes. In the mean time, the producers have promised to release some "special treats."
Clips of the Season 15 blooper reel have been released online to keep the fans engaged while they wait for the show's return. The first video shows hilarious moments like Jensen Ackles slipping on stairs, putting the hat back on for DJ Qualls, and making light of the moment when the lights on the set constantly flicker and distract him from speaking his lines.
Another clip shows all the cast members struggling to get through just one scene after Ruth Connell's "a spell of my own devising" line. Alexander Calvert too struggled with his lines, which made the whole team laugh. There was also a cute moment when Ackles wiped the sweat off Jared Padalecki's forehead while the latter jokingly stuck his tongue out.
There was a time while filming "Supernatural" Season 15 when Padalecki got a little confused about the chronology of events in the story because of the way Ackles reacted to Misha Collins' character. Padalecki imitated and teased Ackles about his reaction, and that made it quite a challenge for the actors to continue with the scene.
A more recently released video shows the cast and crew members goofing around on the set while filming some serious scenes. It appears to have been quite a challenge for Ackles to keep a serious face after all the jokes on the set.
All the blooper reel videos assured the fans that the show will return soon. Episode 13 was the last to air before the lockdown. Some of the other episodes have already been filmed, but the current situation has prevented the team to finish the post production process that requires them to add all the special effects for the fantasy drama series.
There are still 7 more episodes left in "Supernatural" Season 15. Details of the release date may be announced once the filming resumes.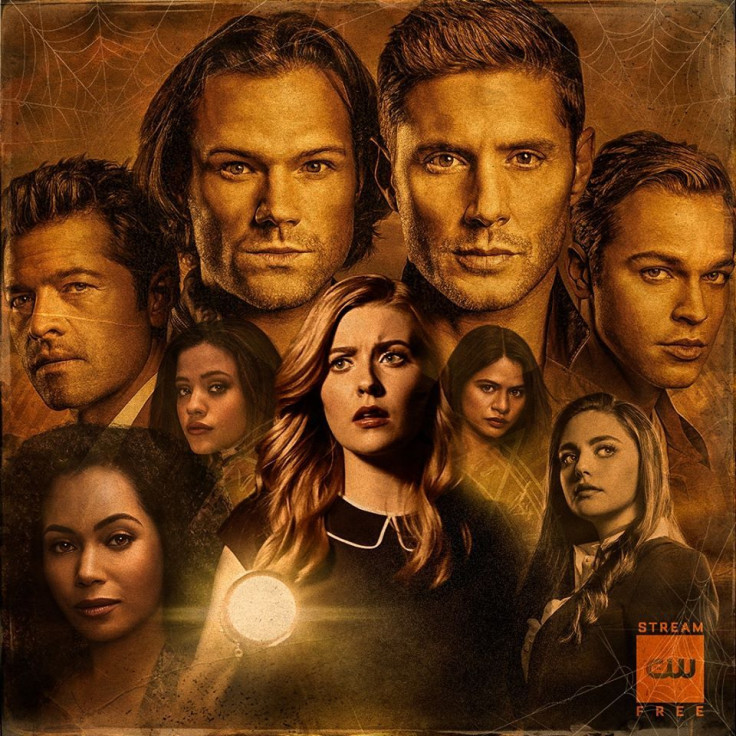 © Copyright IBTimes 2023. All rights reserved.