'Supernatural' Season 15 Update: Jensen Ackles, Andrew Dabb Reveal How COVID-19 Changed Finale
KEY POINTS
Certain ideas for the "Supernatural" series finale were changed due to the coronavirus pandemic
However, this has not affected how the overall story ends
"Supernatural" will wrap up on Nov. 19
A special scene from the "Supernatural" series finale was cut due to restrictions imposed on filming over the coronavirus pandemic.
"Supernatural" star Jensen Ackles, who plays Dean Winchester, said the series finale was supposed to feature a montage of familiar faces, but the plan was scrapped when the coronavirus outbreak hit.
"We were supposed to have a lot of familiar faces come back, and we were going to try to filter them into a montage," Ackles told Glamour. "It was going to be almost a break from the story and a look at how far we've come—a little tip of the hat to the fans—and we would all be able to celebrate together. Obviously, we couldn't do that. So that part of the finale episode got nixed."
"Supernatural" co-showrunner Andrew Dabb echoed similar sentiments to Entertainment Weekly in a recent interview, revealing that several things that were planned for the finale had to be abandoned due to the new COVID-19 rules.
"We did a rewrite once we knew what our COVID rules were going to be for episodes 19 and 20, and it changed some things, it did. Particularly in episode 20, there were things planned that just aren't feasible anymore," he shared.
However, Ackles said that how the story ends has remained unchanged.
"To be honest, it didn't really change. How we got there involved a little bit of changing but we still get to the same place," the actor explained.
"Supernatural" Season 15 was set to air its finale on May 17. But production was suspended in March after the coronavirus outbreak, resulting in a delay in the filming of the last two episodes.
Production resumed in September, and the "Supernatural" Season 15 finale is now set to air on Nov. 19.
While the cast and crew of the show have been mum about how "Supernatural" will wrap up, both Ackles and his onscreen brother, Jared Padalecki, said they are satisfied with the ending.
"It's a fantastic way for the show to wrap up. It's not a secret that I had my reservations when I first heard the idea. But the more I thought about it and mulled over the different possibilities, I came back to what ended up happening," Ackles said during the Virtual PaleyFest NY 2020.
"Supernatural" Season 15 airs Thursdays on the CW.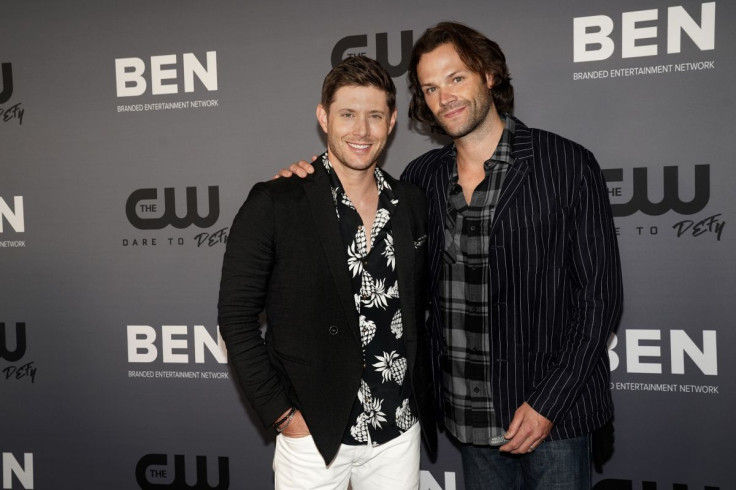 © Copyright IBTimes 2023. All rights reserved.