'Superstore' Renewed By NBC For Season 3, Will Have 22 Episodes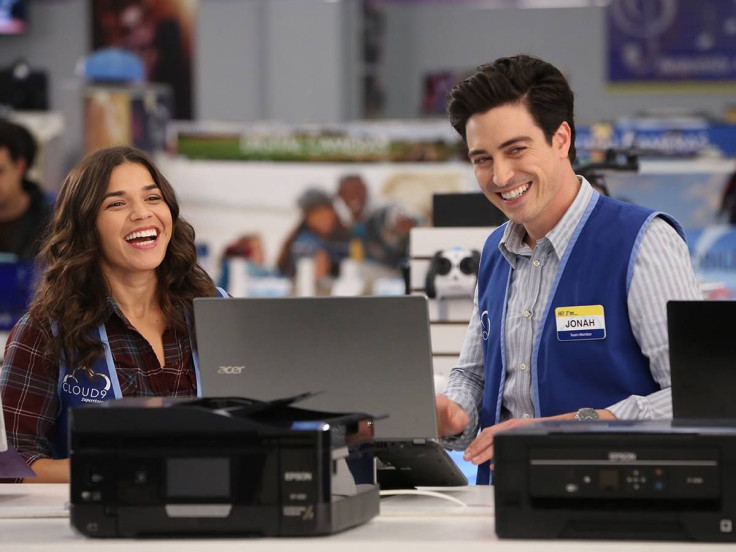 "Superstore" has just been renewed by NBC for a third season.
According to TV Line, the America Ferrera-starrer will have a total of 22 episodes in Season 3.
NBC entertainment president Jennifer Salke released a statement following the renewal announcement to say how proud they are of the TV show. "We are extremely proud of 'Superstore,' which is one of the smartest and funniest comedies on television today. Through the show's expertly drawn characters, our producers and cast do a remarkable job touching on many issues in which audiences can relate. To its credit, not only does 'Superstore' make us laugh, but it makes us think as well," she said.
According to The Hollywood Reporter, "Superstore" also did well during its first season, which made it just one of two half-hour shows to have been picked up for 2016 to 2017. In its Season 2 premiere, which aired during the Olympics, the single camera sitcom garnered 9.7 million viewers.
As of late, "Superstore" is averaging approximately 5.7 million viewers and a 1.8 rating. Its current season will also have a total of 22 episodes, but initially, NBC just ordered 13. In September, they decided to add nine more episodes.
In "Superstore" Season 2, episode 15, titled "Super Hot Store," Amy (Ferrera) and Jonah (Ben Feldman) will face some issues in their relationship. On top of their awkwardness, the staff at the store have to deal with a heater malfunction. Elsewhere, Dinah (Lauren Ash) and Garrett (Colton Dunn) need to find a way to pass the time, and Cheyenne (Nichole Bloom) will help Glenn (Mark McKinney) with a crisis.
"Superstore" was created and written by Justin Spitzer, who also serves as executive producer alongside Ruben Flesicher, David Bernad, Gabe Miller and Jonathan Green, according to Variety.
"Superstore" Season 2, episode 16 will air on NBC on Feb. 16 at 8 p.m. EST.
© Copyright IBTimes 2023. All rights reserved.