Supreme Court Approval Hits New Low: Poll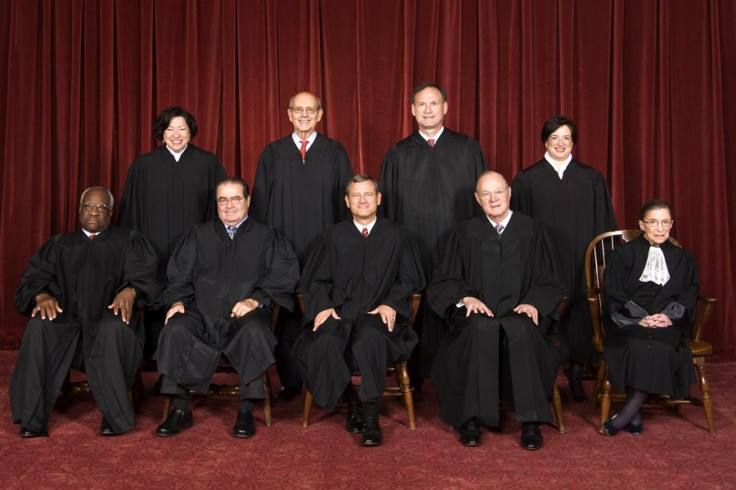 Americans across the political spectrum seem to have soured on the U.S. Supreme Court, which has reached a new low in its approval ratings, according to a poll released Tuesday.
A Pew Research Center poll shows 52 percent of Americans have a favorable view of the Supreme Court, down from 64 percent when President Barack Obama took office. When broken down by party affiliation, the level of support for the high court is essentially the same: 56 percent of Republicans, and 52 percent of Democrats and independents.
Cloistered from the public and politics, the Supreme Court has had a relatively high approval rating compared to the other, elected branches of government, even as support among partisans is in flux depending on which party controls the White House. But a conservative majority on the Supreme Court has changed that during the Obama administration, according to the Pew poll.
Shortly following Obama's inauguration, the high court had a 70 percent approval rating among Republicans. That dropped nearly 20 percentage points to 52 percent after Obama appointed Sonia Sotomayor and Elena Kagan to the bench. That lifted Democrats' opinion of the court, giving the Supreme Court a 65 percent favorability rating among them.
Yet after a series of high-profile rulings from the court's conservative majority - the campaign finance law-smashing Citizens United case is perhaps the most notorious -- Republican support increased to 56 percent, while Democrats' support of the court sank to 52 percent.
Support for the Supreme Court among independents during Obama's term has been in steady decline, to 52 percent from 64 percent in April 2009.
For both opponents and proponents of the health care law, support for the court was essentially the same: 55 percent of those against the Affordable Care Act support the court, while those in favor of the law give the justices a 52 percent favorability rating.
© Copyright IBTimes 2023. All rights reserved.