Susan Sarandon Breaks Royal Protocol By Doing This Upon Meeting Queen Elizabeth
Susan Sarandon just broke royal protocol while meeting Queen Elizabeth II and Prince Philip.
During her recent trip to London, Sarandon introduced herself to the royal couple and even stretched out her hand to shake the Queen's. The monarch gladly reached back even though the actress should have waited until she was introduced to Her Majesty.
Prince Philip, 97, was spotted leaning over to his wife and asking her who Sarandon was. Matthew Robinson, a journalist for Express, noted that Prince Philip had no idea who Sarandon was even though she is famous in the United States. The 71-year-old actress starred in "Thelma & Louise" in 1991, "Dead Man Walking" in 1995, "Stepmom" in "The Meddler" in 2015, and more.
According to the Nobility Association, there are proper ways on how to address members of the royal family. For instance, non-royals are not allowed to touch the Queen or King, especially if they are strangers to each other.
"Follow rules regarding physical touch. You do not want to offend a king or queen by touching them. You should always wait for royalty to touch you first. Do not attempt a handshake until a person of royal ranking has reached out to you. The protocol is to stand up and wait for the royal to extend their hand to you and say, 'how do you do?'" the site noted.
Upon meeting the Queen, non-royals and royals are expected to do a small curtsy or a neck bow. The former is done by females, while the latter should be practiced by males. However, Robinson didn't make any mention as to whether or not Sarandon curtsied to the Queen.
Last month, Shawn Mendes detailed his awkward encounter with the Queen. Prior to his performance at the Queen's birthday concert, Mendes found himself standing beside Her Majesty. But since the Queen didn't shake his hand or talk to him, Mendes was left with no other choice but to stay silent.
"It was super weird. Se does it every year so she's probably like, 'Oh, here again. I don't even know this kid,'" he told People.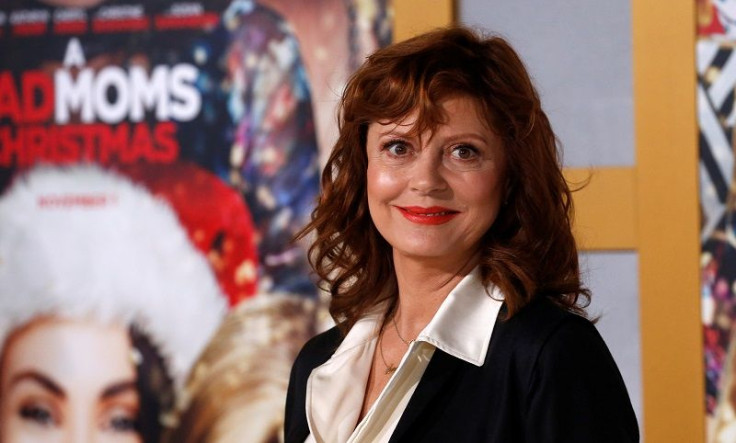 © Copyright IBTimes 2023. All rights reserved.