Sweden's H&M Sets Sail For Africa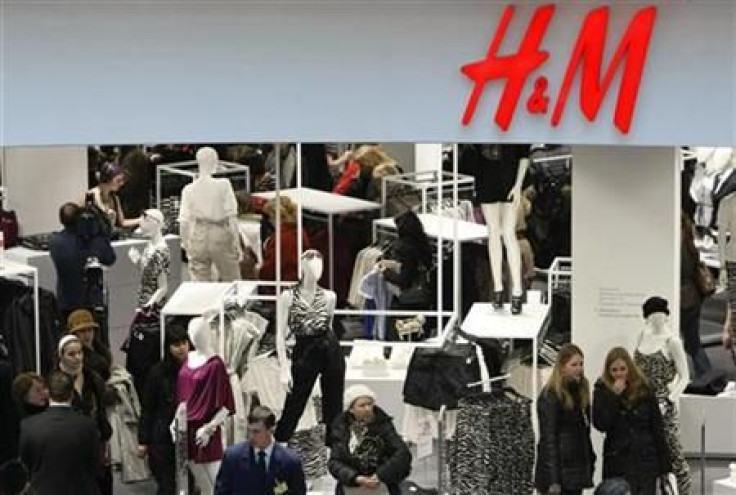 The Swedish clothing company Hennes & Mauritz, better known as H&M, has seen good opportunities to expand production and sales in Africa, it said Wednesday.
H&M has already begun producing clothing on a small scale in Africa and the production on that continent would complement the company's production in Bangladesh, China and Cambodia, H&M CEO Karl-Johan Persson told Swedish business daily Dagens Industri.
"I think that there is great potential in sub-Saharan Africa when it comes to production," Persson told the publication. "We have started producing on a small scale in Ethiopia and we will see how it goes. It seems very interesting."
H&M currently produces most of its garments in Bangladesh factories. But election-related violence has disrupted that nation's garment industry, the second-largest behind China. In Cambodia -- another big supplier in the garment industry -- worker strikes have pressured global fashion companies.
"There won't be dramatic changes in the distribution of production in the short term, but there may be bigger changes in the long term," Persson told Dagens Industri. "It depends on how prices, quality and lead time develop."
H&M intends to survey production opportunities in Africa this spring, particularly in South Africa, where the company plans to open the country's first H&M store in 2015.
H&M already has stores in Morocco and Egypt.
"Africa is a continent where many countries are growing very fast, where there is a growing middle class and in time a huge potential for sales," Persson said.
About 355 million Africans (34 percent of the continent's population) are considered middle class, Mthuli Ncube, vice president of the African Development Bank, told the International Monetary Fund last October. Middle-class workers earn between $2 and $20 a day. But half of them are considered "floating" middle-class workers, which means they could easily fall into poverty from a shock, such as a death in the family.
On Wednesday, H&M also reported its sales increased 10 percent by local currencies in December, the first month of its fiscal first quarter, compared to last December. The share price rose 2 percent after the announcement.
By the end of 2012, H&M had 2,809 stores. By the end of 2013, that number rose to 3,176.
H&M will release its full year report on Jan. 30.
© Copyright IBTimes 2023. All rights reserved.
FOLLOW MORE IBT NEWS ON THE BELOW CHANNELS