Syria Rejects Arab League Peacekeeping Proposal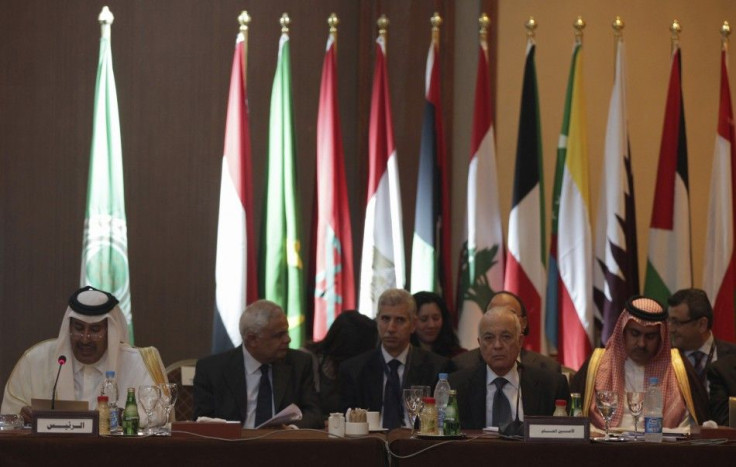 Syria said it has categorically rejected a new resolution from the Arab League which calls for the formation of a joint Arab-United Nations peacekeeping mission in the country to help bring an end to the bloodshed that has lasted almost one year.
Moreover, the Arab League said it will cancel all forms of diplomatic co-operation with Damascus, and also vowed to provide political and material support to Assad's opponents.
Saud Al-Faisal, the Saudi Arabian foreign minister, told a delegation of Arab League officials: Until when will we remain spectators?' [The bloodshed in Syria] is a disgrace for us as Muslims and Arabs to accept.
The Syrian envoy in Cairo, Egypt, Yusuf Ahmed, criticized the new proposals, citing that they reflected the hysteria of these governments."
Syria's state-controlled news agency SANA cited an unnamed Damascus official who said: This [Arab League] decision will not prevent the Syrian government from fulfilling its responsibilities in protecting its citizens and restoring security and stability. Syria rejects decisions that are a flagrant interference."
The European Union supported the Arab League's plan.
Michael Mann, spokesman for EU foreign policy chief Catherine Ashton, said in a statement: We welcome these bold decisions and the strong and clear commitment and leadership that the Arab League is taking to resolve the crisis in Syria. The EU's first goal is an immediate cessation of killings and therefore we are very supportive of any initiative that can help achieve this objective, including a stronger Arab presence on the ground in co-operation with the UN to achieve a ceasefire and the end of violence.
Mann further said: We renew our urgent calls on all members of the [UN] Security Council to be constructive and act with responsibility at this crucial moment.
However, Russia (which along with China has already blocked a UN resolution condemning the government of Bashar al-Assad) warned that a foreign peacekeeping mission cannot be sent to Syria until the violence within the nation's borders have ceased.
Russia's Foreign Minister Sergei Lavrov, who visited with Assad in Damascus last week, told reporters in Moscow: "The problem is that the armed groups that are fighting the Syrian regime do not answer to anyone and are not controlled by anyone."
He also said: We have joint efforts to support the [Syrian] people and its aspiration and hopes for a better life, democratic development, joint effort for this aspiration to stop this bloodshed. For this reason we need wide inter-Syrian dialogue and co-operation to find a solution or decisions which will meet the interest of all Syrians and which will rule out interference from outside.
Similarly, China also called for caution with respect to Syria.
Liu Weimin, a spokesman for the foreign ministry in Beijing said: China hopes all relevant parties can keep dialogue and communication to play a positive and constructive role in politically resolving the Syrian issue and easing the country's tension.
Meanwhile, western governments are planning new measures to deal with the crisis in Syria.
The United Nations General Assembly is scheduled to debate the Syrian issue again and strive for some kind of consensus.
Jim Muir, BBC correspondent in Beirut, Lebanon, wrote: "[The decisions] to halt all economic and diplomatic cooperation with the Syrian government may intensify the pressure and isolation for Damascus. But the call on the UN Security Council to pass a resolution to set up a joint UN-Arab League peacekeeping operation is unlikely to bring swift results. Any such move needs a ceasefire which does not exist, and which Syria would not accept because it would put rebels and government on the same footing."
Muir added: "It would also require a consensus at the Security Council which is not there. But the [Arab] League's decisions give its members political cover for backing and financing the Syrian opposition. Syria already accuses some Arab states of paying and arming the rebels."
Meanwhile, violence continues in the Syrian city of Homs, were hundreds of people are believed to have died since Assad's security forces launched a brutal new offensive there.
Human rights activists believed at least 7,000 people have died in Syria over the past eleven months of unrest.
© Copyright IBTimes 2023. All rights reserved.