Syrian Rebels Move Closer To Israel, Capture Border Crossing In Golan Heights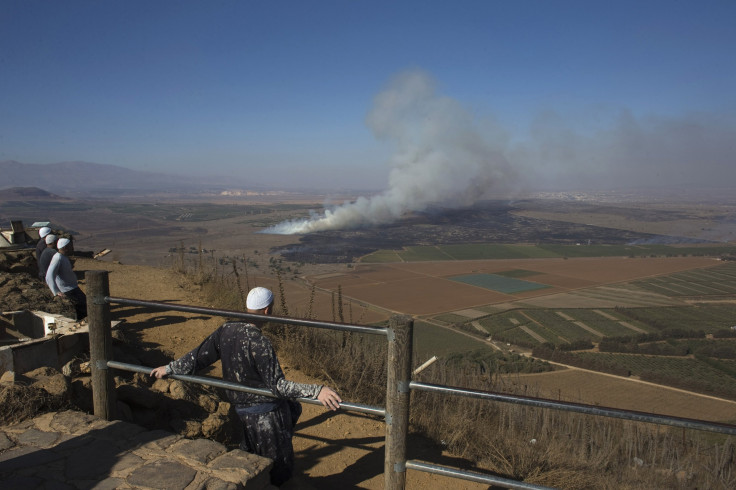 The Israeli military has closed off its only border crossing with Syria, located in the disputed Golan Heights area between the two countries, after Syrian rebels seized control of the region on Wednesday, according to media reports.
Late on Wednesday, Syrian government forces were still reportedly fighting to regain control of the Quneitra border crossing, about 45 miles southwest of the capital city of Damascus. Al-Qaeda's Syrian affiliate, the al-Nusra Front, along with the Islamist group Ahrar al-Sham al-Islamiya, were involved in the fighting, CNN reported. The latest move could bring the Syrian rebels within 200 yards of Israeli-controlled territory, according to media reports, and comes just four days after the Islamic State took over a military base in northern Syria.
The Islamic State, formerly known as ISIS, which has taken control of large parts of northern Syria and Iraq, was not involved in the takeover of the border crossing.
An Israeli army officer was also reportedly wounded by stray mortar fire that struck the Israeli side of the cease-fire line dividing the two countries. The Israeli military reportedly struck two Syrian army positions in response to the incoming fire.
Israel had seized control of the Golan Heights during the Six-Day War in 1967 and, in 1981, had annexed the region. It is now considered to be occupied territory by the international community. A demilitarized zone in the Golan Heights was established after a 1973 war between Syria and Israel. The zone, as well as the Quneitra crossing, is monitored by the United Nations.
Wednesday's fighting marks the second time Syrian rebels have attacked the crossing. In June 2013, rebels and Syrian government forces battled for control of Quneitra. The violence forced United Nations Peace Keeping Forces personnel to pull out of Golan Heights and prompted Israel to send tanks and troops to the border.
© Copyright IBTimes 2023. All rights reserved.