T-Mobile At CES 2014 Live Stream: Three Things You Need To Know About The Uncarrier, Phase 4 News And CEO John Legere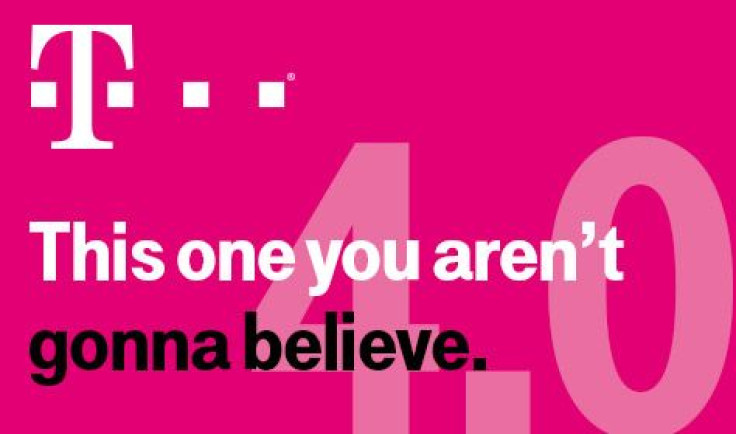 T-Mobile, long considered the underdog mobile network in the U.S., has been making waves in the wireless industry since it unveiled the Uncarrier program early last year. The carrier says it will unveil Uncarrier Phase 4 today at the annual consumer electronics show in Las Vegas, CES 2014.
Update: T-Mobile CEO John Legere said a mouthful at the event, here are his best quotes from CES 2014. Legere confirmed that the carrier would be paying up to $650 per line for customers switching over from competitors like Verizon Wireless, AT&T and Sprint.
Legere also announced that T-Mobile was now the fastest carrier in the U.S., citing data of 4G LTE speed tests done by SpeedTest.net. Click here for an archived video of T-Mobile's press event in Las Vegas for CES 2014.
T-Mobile CEO John Legere says that Uncarrier 4.0, the latest iteration of the carrier's battle plan, will eliminate even more things that customers hate about wireless providers. A leaked advertisement reveals T-Mobile is planning on paying off a customer's early termination fees if they are willing to make the switch from Verizon Wireless, AT&T or Sprint.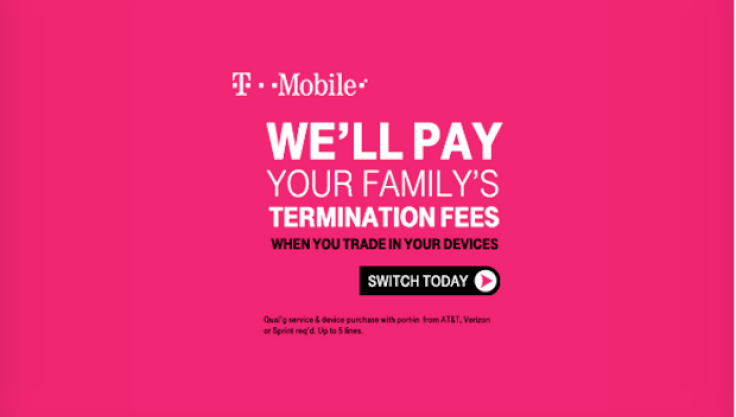 It is unknown if T-Mobile will announce other news at CES 2014 in addition to Uncarrier 4.0, T-Mobile will provide a live webcast, or stream of the event, which you can watch by clicking here.
1.) According to Droid Life, which first spotted the leaked T-Mobile ad, the carrier will cover the costs of breaking a contract early for up to five devices from one account. This report is ongoing and will be updated when the press conference starts. This information corresponds with an earlier report from BGR.
2.) T-Mobile CEO John Legere crashed AT&T's CES event and was removed by security. He said he "just wanted to see Macklemore."
3.) T-Mobile is likely responding to AT&T's earlier offer, to give customers $450 to switch from T-Mobile.
Follow Thomas Halleck @tommylikey on Twitter for live updates.
© Copyright IBTimes 2023. All rights reserved.