Tad Cummins Facts: 10 Things To Know About Elizabeth Thomas' Alleged Kidnapper As He Appears In Court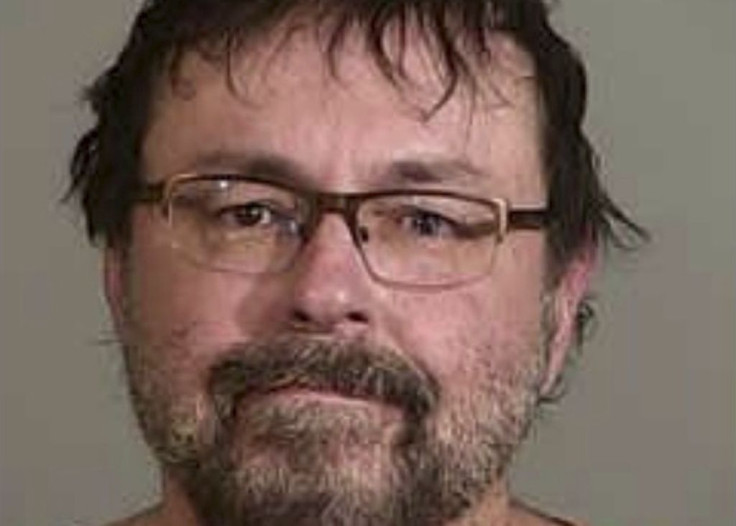 Tad Cummins appeared for his first hearing Tuesday in a federal court in Tennessee after being arrested for allegedly kidnapping his former student Elizabeth Thomas. Cummins is accused of abducting the 15-year-old and escaping the police for over a month before being found on April 20.
Cummins was assigned a public defender as he requested for the same as he could not afford an attorney, a court official told People magazine. The 50-year-old teacher, who faces charges for taking Elizabeth across state lines with the intent to engage in sexual activity, is set to next appear in court Friday afternoon. The penalties include a minimum 10 years in jail and fines of about $250,000.
Thomas, a student at Maury County's Culleoka Unit School, went missing March 13 forcing Tennessee law enforcement authorities to issue an Amber Alert for the teen. Suspicion over the relationship between Cummins and Elizabeth were raised after an unidentified student reported seeing the two kissing in his classroom. The duo was found after being in the hiding for over five weeks.
Read: Tad Cummins' Wife Admits Kidnapped Teen Elizabeth Thomas Was Exploited, Brainwashed By Her Husband
Elizabeth was taken back to her family in Tennessee, where she is undergoing counseling at an undisclosed location. Elizabeth's sister, Kat Bozeman, told People magazine, "We're doing good. … Elizabeth [is] receiving treatment and we're just hoping to get this court stuff behind us quickly so we can get back to a new normal."
While the fate of Cummins remains unknown until the hearings conclude, here are some facts about the alleged kidnapper that came to light after he was arrested.
1. Cummins, who was a health science teacher at Culleoka Unit School in Maury County, Tennessee, admitted to his wife that he slept with the teenager.
2. Cummins, who is a father to two daughters — aged 29 and 26 — and is also a grandfather, received some support from his daughter Ashley, who said she would be there for both her mother and her father in the coming days.
3. Cummins' wife Jill, who filed for divorce soon after reports surfaced that her husband may have abducted Elizabeth, admitted that her husband exploited his ex-student.
4. While talking to the Inside Editon, Jill also admitted that she warned her husband to stay away from Elizabeth, when she noticed them coming close to each other.
5. Cummins' wife was also absent from her estranged husband's hearing Tuesday.
Read: Tad Cummins Transferred From California, Booked Into Kentucky Jail
6. Jill said that she would respect her daughters' relationship with their father and that despite everything, she still loved her ex-husband.
7. Benjamin Galloway, Cummins public defender in California said his client had "no history of violence and no criminal history whatsoever," and that he did not force or threaten Elizabeth.
8. Prior to disappearing, Cummins left a note for Jill — likely to mislead authorities, according to Maury County District Attorney Brent Cooper.
9. Elizabeth's family attorney Jason Whatley said that the indication of the teenager willingly going with Cummins was "amazingly absurd."
10. Whatley said that people like Cummins "mess up young children who believe their lies and are manipulated into doing things they would never do."
© Copyright IBTimes 2023. All rights reserved.