Taiwan Belongs To Taiwanese – With Or Without US Support?
Taiwan's President Tsai Ing-wen sent a clear and loud message to Beijing this month, ahead of the Nov. 26 local elections: Taiwan belongs to Taiwanese.
President Tsai's message echoes the sentiment of a recent survey by the National Chengchi University's Election Study Center (ESC), which found that the vast majority of the island's residents, 63.7%, consider themselves Taiwanese. In comparison, 30.4% identify themselves as both Chinese and Taiwanese. Moreover, only 1.3% percent desire reunification with China.
But Beijing thinks Taiwan belongs to China. And it has stepped up its political and military campaign to make Taipei part of the "motherland," as evidenced by the naval blockade of last August.
Can Taiwan stop Beijing from doing just that without explicit support from Washington? Riccardo Cociani, Asia Pacific intelligence analyst at Sibylline, believes that's unlikely, given the People's Liberation Army's (PLA) superiority in manpower and weapons quantity. They represent significant advantages vis-à-vis the Republic of China (ROC) Armed Forces.
Nonetheless, he thinks that geography and public sentiment are on Taiwan's side. "Taiwan's geographical features — namely, it being an island — will likely prove to be a complex issue for the PLA to overcome in an amphibious landing scenario, he explained in an email to International Business Times. "While the Taiwanese population's increasing identification as 'Taiwanese' rather than 'Chinese' could provide Taipei with substantial political support that could translate into wider political support abroad."
Juscelino Colares, a business law professor at Case Western Reserve University, argues that Taiwan has refused to publicly embrace an asymmetric defense posture, commonly known as the "porcupine strategy."
And that has led some geopolitical experts to argue that Taiwan is free-riding on American support.
"Taiwan can certainly stand up for its defense to some extent, but its options are limited to its capabilities," geopolitical analystIrina Tsukerman said in an email to IBT. "It has faced much criticism for focusing on asymmetrical warfare while not doing nearly enough to be fully independent of the U.S. in terms of conventional defenses."
An article authored by Charles L. Glaser, professor of political science and international affairs and co-director of the Institute for Security and Conflict Studies at the Elliott School of International Affairs at George Washington University, expressed similar concerns.
However, Colares doesn't believe Taiwan thinks that's the case for several reasons. One, Taiwan might be pursuing a dualist policy of discretely deploying such defensive resources while acquiring technologically-advanced military gear from the U.S. that it knows Washington cannot afford to see ending in the hands of the PRC.
And, two, Taiwan may play and wait and see the game, as Washington has yet to explicitly state its policy toward the China-Taiwan issue. However, "Taiwan's strategy seems wise and cogently attuned to developments in the U.S. military and economic policy," Colares said.
Still, Cociani believes that political and military support from the U.S. will continue to be essential to maintain a balance in the region and over the Taiwan Strait and in a worst-case war scenario — and assure that Taiwan continues to belong to the Taiwanese. "A naval blockade scenario, similar to the one practiced in August following U.S. Speaker of the House of Representatives Nancy Pelosi's visit to Taiwan, will be a major challenge both for the Taiwanese and U.S. armed forces," he said.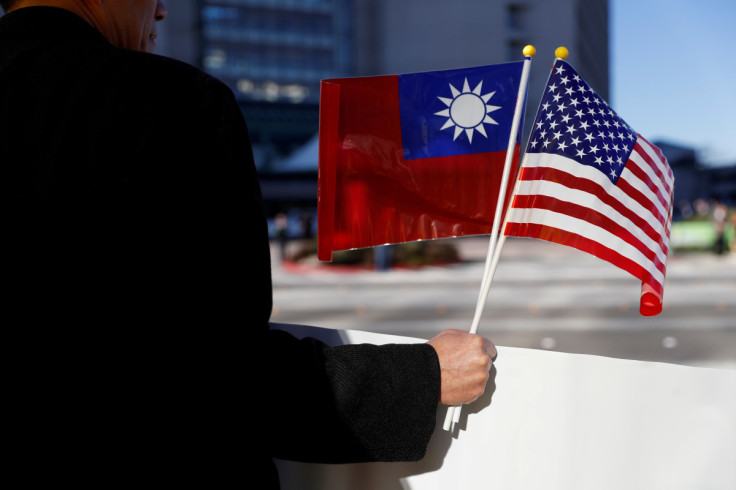 © Copyright IBTimes 2023. All rights reserved.