Takata Airbag Recall: Does Your Car Have One Of These Dangerous, Shrapnel Spitting Airbags?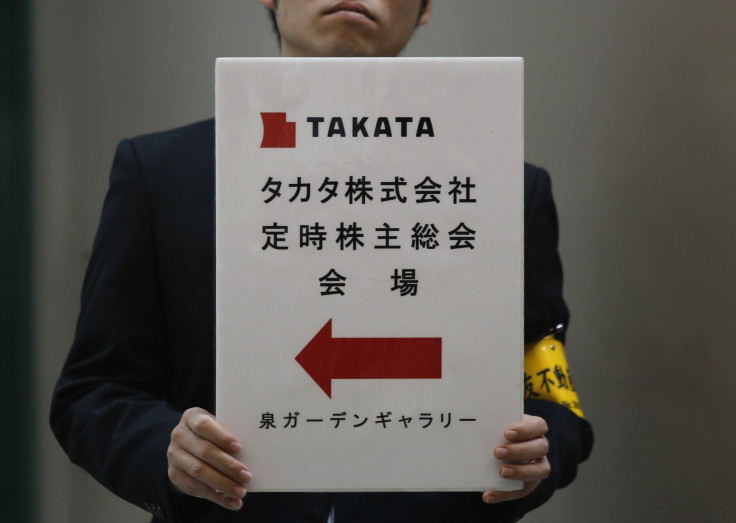 UPDATE Oct. 21, 2014: Scroll down for the full searchable list of cars with Takata-airbag related problems that have been identified up to Aug. 7, 2014. NHTSA, the U.S. traffic safety regulator, may have issued updated information since that date including cars not on the list below. In most cases, car owners in the U.S. have already recieved letters in the mail from car companies if their vehicles are included in the massive Takata-related airbag recall. Most of the affected vehicles identified as potentially having this problem are located in the U.S.
Original story begins here:
Takata Corp. (TYO:7312), the Japanese maker of vehicle safety parts used by auto manufacturers, is only now beginning to realize the immense cost it's going to pay for selling faulty airbags to at least 10 different automakers dating to at least as far back as 2001. These safety bags can rupture when they're deployed and spray bits of metal into drivers and front-seat passengers, making worse whatever injuries the components were meant to avert.
Investigations are ongoing by the U.S. National Highway Traffic Safety Administration (NHTSA), but on Thursday Takata gave the public an idea of how much it's expected to lose this year in costs linked to fixing the problem. In its first quarter ending June 30 report released Thursday, Takata said it would likely lose a staggering $235 million (24 billion yen) this year; it had previously forecast a gain of $156 million. The company annouced a one-time charge of $470.7 million to cover recall issues.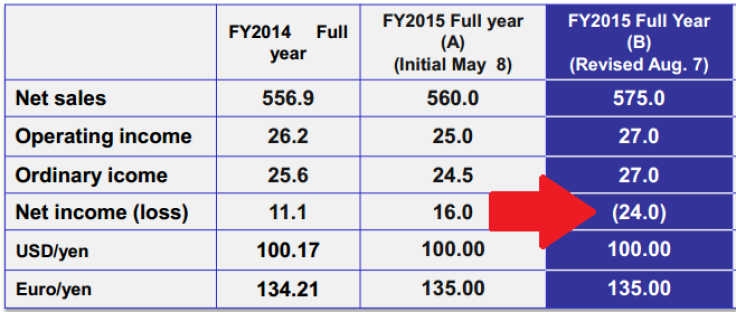 This $391-million swing from a profit to a loss can be attributed largely to recent Takata airbag recalls from several auto manufacturers, who will expect Takata to absorb most or all of the expense. Last month, Toyota Motor Corporation (TYO:7203) said it was recalling 3.6 million vehicles worldwide to repair faulty airbags. Honda Motor Co. (TYO:7267) followed Toyota's announcement a week later saying about 2 million of its vehicles, about half of them in North America, need to be checked. In May, Bayerische Motoren Werke AG (ETR:BMW) said it was calling back about 220,000 vehicles globally for the same problem.
And critics argue that the NHTSA hasn't gone far enough. For now, automakers are under so-called "limited regional recalls," based on the assumption that the risk of airbag over-inflation and rupture is due to high humidity. So instead of issuing blanket recalls for all vehicles, they're limited to more tropical climates, like Florida.
"The only thing a geographic recall does is it saves money, it doesn't save lives," Clarence Ditlow, executive director of the Center for Auto Safety, an independent consumer rights group founded in 1970, told International Business Times by phone on Thursday. Ditlow points out that some automakers are taking their own no-risk action and recall all affected vehicles. "Just take a look at what BMW is doing. They're saying, 'we're not buying into these geographic recalls.'" Instead, BMW is taking all affected models (see below) back to fix the problem.
Here's the list of affected cars in the U.S. as of Aug. 7, 2014. This list is only for Takata airbag-related recalls. Some Chrysler vehicles are also affected but not included in the list below because NHTSA didn't name the models.
© Copyright IBTimes 2023. All rights reserved.