Tamar Braxton Takes A Jab At Former 'The Real' Co-Hosts? Singer Lists Down Biggest Lies She Heard In 2016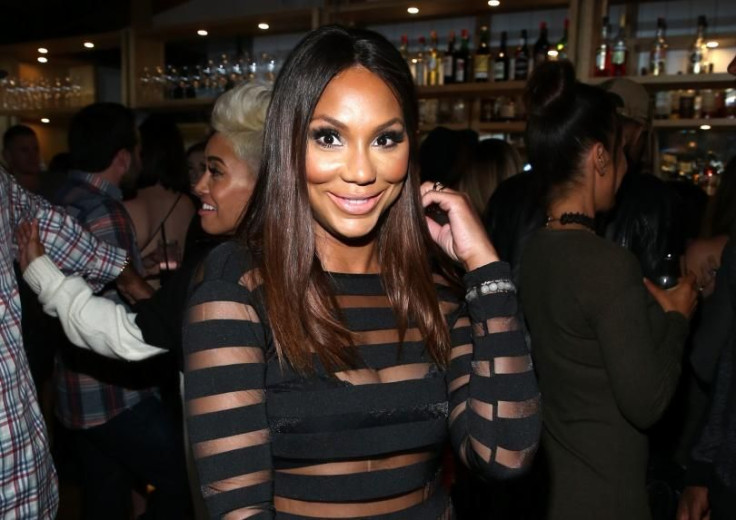 Is Tamar Braxton throwing shade at her former friends?
Answering a survey made by The Shade Room about the "lie you fell for this year," the singer appeared to be taking a sly jab at her former "The Real" co-hosts Jeannie Mai, Tamera Mowrey, Adrienne Bailon and Loni Love.
Enumerating a number of lies she's heard the past year, Braxton included a few that have been mentioned by her former colleagues, including "We tried to reach out to her but she won't call us back" and "It doesn't matter; we will always be friends."
The comments come a few days after Braxton said that she does not have ill feelings toward them. The singer clarified that her statement during an appearance on the "T.D. Jakes Show" was just a "joke" and that she does not wish for her former show to sink. When asked if she would consider returning to the show, Braxton said she would need to pray about it and ask why she was removed from the show in the first place.
"FYI I don't wish anyone harm, bad luck or cancellations," Braxton said. "But I truly wish the girls and 'The Real' good luck and may God smile upon you! Can we put the so-called feud to rest? I'm not sitting at home crying."
Braxton has reportedly cut off all ties from her co-hosts after she was axed from the show.
The singer said her departure from the daytime talk show was not amicable in that she was not informed about the reason why she was laid off. Braxton said she only learned that she was no longer returning to the show for the third season when her husband, Vincent Herbert, called producers to ask about an event she was supposed to attend for the show. Braxton said that it was then that she was informed that she was no longer going to be part of the show.
© Copyright IBTimes 2023. All rights reserved.