Tamar Braxton, Vincent Herbert Squash Split Rumors; See Their Sweet Moment At Bad Boy Reunion Tour [VIDEOS]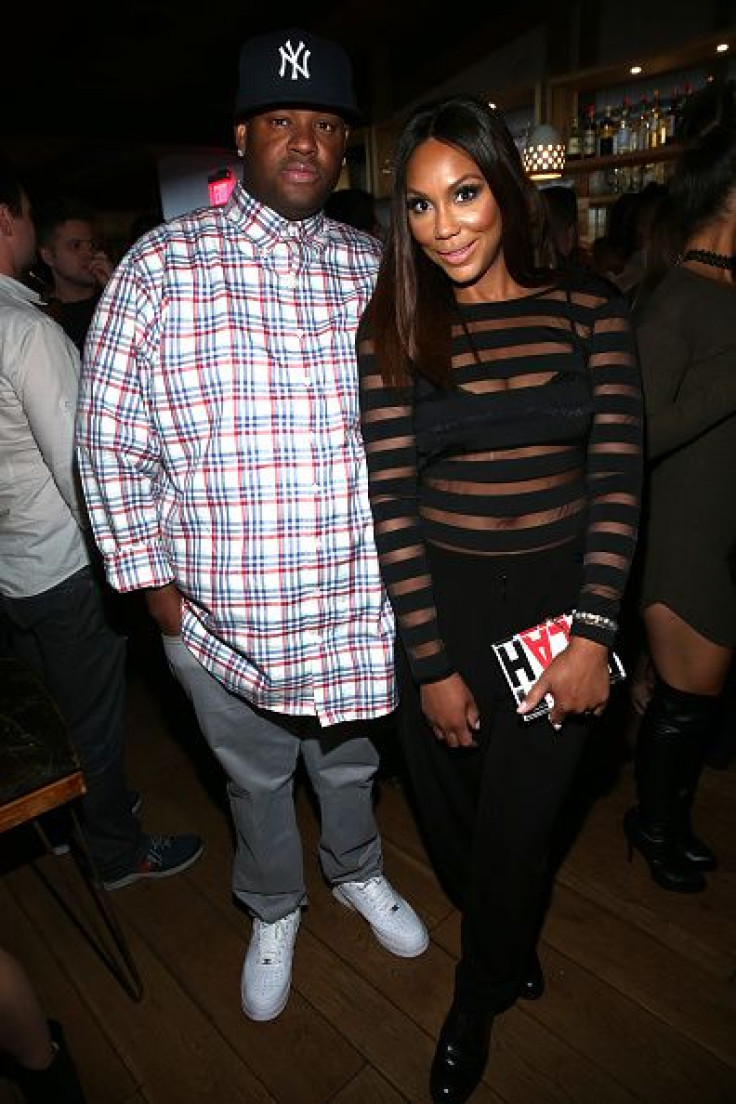 There have been lots of rumors that Tamar Braxton and her husband Vincent Herbert are on the verge of breaking up. The two, however, squashed the speculations by sharing a sweet moment on Instagram.
The "Angels and Demons" singer shared a couple of videos of her and Herbert attending a leg of the Bad Boy reunion tour, featuring Puff Daddy, Lil Kim, Mase, Faith Evans, 112 and more. The two looked like they were enjoying their time. Braxton even captioned one of the videos: "He gets it."
The release of the videos come shortly after Daily Mail ran a story claiming Braxton's sister Toni calling the police a few months ago because Tamar and Herbert reportedly had another altercation.
A source reportedly said that Tamar's sisters are happy that the "real dynamics" between the couple has been shown to the public. The source added that the Braxtons fear that Tamar will suffer the same fate as Rihanna in the hands of Chris Brown.
Tamar has already come in defense of her husband. In a lengthy Instagram rant, the singer said she found it ridiculous that blogs were speculating about her marriage and even went so far as saying she's a battered wife.
"My a** was in the damn hospital?" Tamar said, according to BET, "(if you must know) along with my let you tell it soon to be 'estranged husband??'"
Talks about Tamar and Herbert's supposed marital problems started swirling when a guest at the Ritz-Carlton in Atlanta reportedly witnessed an altercation between the two and called 911 for help. The audio of the call, which was obtained by TMZ, explicitly named Tamar and Herbert as the people involved in the fight.
Tamar and Herbert have been married for eight years. They have a son together, Logan, who is three years old.
© Copyright IBTimes 2023. All rights reserved.