'A Taste Of Summer' Hallmark Movie Premiere: Cast, Trailer, Air Date
Real-life married couple Eric Winter and Roselyn Sanchez are about to fall in love all over again, this time on screen, in the new Hallmark Channel Summer Nights movie, "A Taste of Summer."
The film, which premieres tonight, will be Sanchez's first for the network and the second for Winter, who was in 2017's Countdown to Christmas film, "Finding Santa," with Jodie Sweetin.
It'll also be the first time Winter and Sanchez have starred in a movie together, but, if Alexa and Carlos Penavega, who were in "Love at Sea" and "Picture Perfect Mysteries" together, are any indication, there's a chance the two could be seen in more Hallmark movies together in the future.
For now, Hallmarkies get to see them in "A Taste of Summer," which follows sous-chef Gabby (Sanchez) as she "opens a restaurant and must contend with former high school baseball hero Caleb (Winter), the competitive owner of a popular eatery," finding love along the way, according to the synopsis.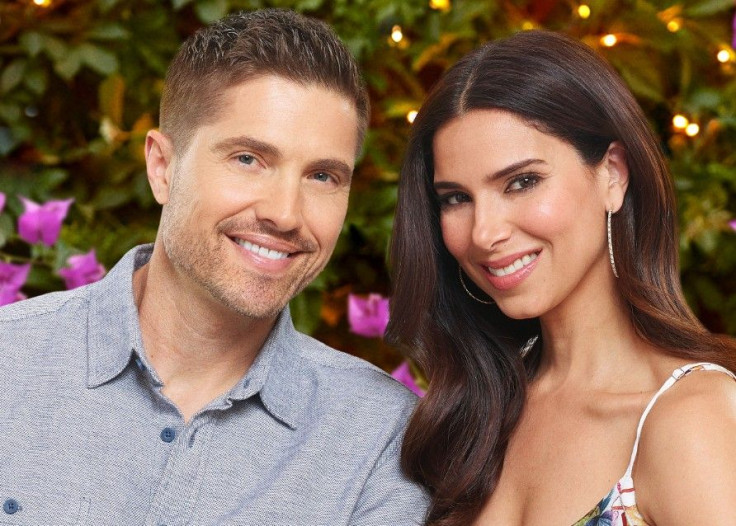 "A star in culinary school, Gabby is undaunted until opening night, when her restaurant has few customers due to Caleb's wings promotion," the synopsis continues. "Deciding to enter the Taste of Summer to win $10,000 and stellar reviews, Gabby is stunned when Caleb enters a similar dish, but heartened when he helps after her sous-chef burns himself. With the contest winner still unnamed, there's lots of competitiveness in the air, but now it's mixed with a hint of romance."
Directed by Peter DeLuise and written by Laura Brienza, the film's cast also includes Alison Araya (Christina), Antonio Cayonne (Matthew), Gracyn Shinyei (Hannah), Matt Mazur (Toby), Benjamin Wilkinson (Chef Franco), Alvin Sanders (Danny), Edwin Perez (Sergio), Marco Grazzini (Garrett), Hannah Pederson (Victoria), Brenda M. Crichlow (Principal Watkins), Kurt Teixeira (Bennett), Erica Elliot (Sara), Ian Collins (William) and Tom Tasse (Judge Hank).
"A Taste of Summer" airs on Hallmark Channel on Saturday at 9 p.m. EDT.
© Copyright IBTimes 2023. All rights reserved.