Tech Lobbyists, Sex Workers Oppose GOP Human Trafficking Bill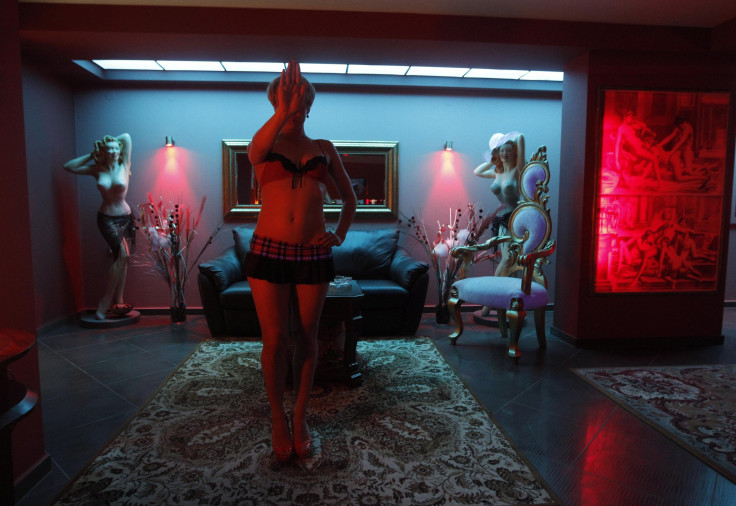 A Washington, D.C.-based lobbying group called the Internet Association, which represents tech companies like Google, Amazon and Facebook, is speaking out against a new bipartisan bill that would hold websites responsible if their user-generated content could "knowingly facilitate sex trafficking."
The legislation initially targeted Backpage.com, a Craigslist-style site popular with sex workers. Investigations by the Senate found sex traffickers also use the site, but sex workers and human rights activists across the country also claimed the site allowed a safer way for sex workers to find clients.
Read: New 'Uber For Escorts' Rendevu App Helps Sex Workers Stay Safe
Maxine Doogan, president of the Erotic Service Provider Legal, Educational and Research Project in California, reportedly said arresting Backpage facilitators won't reduce sex trafficking. Additionally, punishing websites where sex workers earn their livelihood could force sex workers to return to street walking.
The "adult" section of Backpage already shut down after a wave of police raids and political pressure. The New York Times reported both sex workers and law enforcement have found their work more unpredictable since the closure.
"It makes it a lot more complicated for us to figure out what's going on," San Jose police officer Sergeant Eric Quan told NYT. An 18-year-old sex worker also told NYT she is in much more danger now that Backpage is under fire. According to data analysis by The Economist, indoor aspects of prostitution, such as online advertising and digital screenings that lead to private meetings, are far safer than working in public places. Websites are especially important for independent sex workers, since online communities help sex workers swap tips on how to stay safe.
Sen. Rob Portman, R-Ohio, is spearheading the legislative crusade against Backpage, titled the "Stop Enabling Sex Traffickers Act of 2017."
The Internet Association called the bill "overly broad and counterproductive in the fight to combat human trafficking." In the same press statement, the lobbying group simultaneously called sites like Backpage "rogue operators" that the Justice Department should prosecute "to the fullest extent of the law." Backpage may have been more explicit about allowing sex workers to advertise their services, but it is not a unique "rogue."
Read: Sex Industry Entrepreneurs Look Beyond Traditional Startup Funding
A study of New York-based sex workers by University of Columbia professor Sudhir Venkatesh reportedly found 83 percent of them use Facebook to recruit customers. It's now commonplace for sex workers to make public Amazon wishlists for clients to buy gifts. Meanwhile, Instagram, Snapchat, Twitter and Tumblr have all become business staples for diverse sex workers, from porn stars to escorts. Any legislation that wants to curtail pimps and sex traffickers should to take that into account.
Even though Backpage no longer offers an adult section for sex workers, the prospective Senate bill still repeatedly refers to this site as an example of user-generated content. The corresponding House bill, sponsored by Rep. Ann Wagner, also uses broad language to widen legal culpability for sites with user-generated content.
Law professor Eric Goldman, of Santa Clara University, wrote in a blog post this legislative move could "potentially implicates every online service that deals with user-generated content." He warned "policy changes of this magnitude come at a serious cost" to internet freedom."
The tech industry should probably remember Benjamin Franklin's famous quote about unity: If they don't hang together in the legal fight to defend user-generated platforms, they will surely hang separately.
© Copyright IBTimes 2023. All rights reserved.