Teen Girl With No Underlying Conditions Dies Of COVID-19 In Utah
KEY POINTS
Reports said she was hospitalized at the time of her death
No further information about the girl was made public
1,687 new cases were reported in Utah on Thursday
An unvaccinated Salt Lake County teenager became the second youth COVID-19 death of Utah on Thursday. The girl, 15 to 17 years old, reportedly had no underlying medical conditions.
Salt Lake County Health Department spokesman Nicholas Rupp said Thursday the department would not discuss "the tragic death of a minor," reported The Salt Lake Tribune.
No further information about the girl was made public, but reports said she was hospitalized at the time of her death.
Her death comes as the Delta variant of coronavirus causes a spike in the number of cases in the state. As many as 1,687 new cases were reported on Thursday, according to the Utah Department of Health.
The teen is the second person under 18 years to die from COVID-19 in the state. In March, a Salt Lake County boy between 1 and 14 years old died after contracting the virus. He too was hospitalized at the time of his death.
The state reported 12 deaths Thursday. Of the new cases, 412 were school-aged children. While 162 of them were between 5 and 10 years old, 119 were between 11 and 13 years. There were 132 cases in the 14 to 18-year-old category.
"If your children are eligible but have not yet been vaccinated, please get them protected; the vaccine is safe and widely available through the community," Rupp was quoted by Deseret News.
The age limit for vaccinations against COVID-19 was lowered from 16 to 12 in May.
Salt Lake County Mayor Jenny Wilson offered condolences to the family of the teen Thursday. "My heart is broken to learn that another child has died from COVID in Salt Lake County. Please protect your family by vaccinating those who are eligible," the county leader said.
Dr. Brandon Webb, an infectious diseases physician with Intermountain Healthcare, said the teen's death showed why people should be vaccinated and take necessary precautions.
"It's tragic. Any loss of life due to this terrible disease is tragic. I think it continues to reinforce the importance of doing everything we can as quickly as we can to curtail the spread of this infection and to prevent the continued impact on our lives and livelihoods," he told The Deseret News.
According to the state health department, Utah has seen 10,915 "breakthrough" cases wherein people contracted the virus two weeks or more after being fully vaccinated. It accounts for 0.64% of fully vaccinated residents.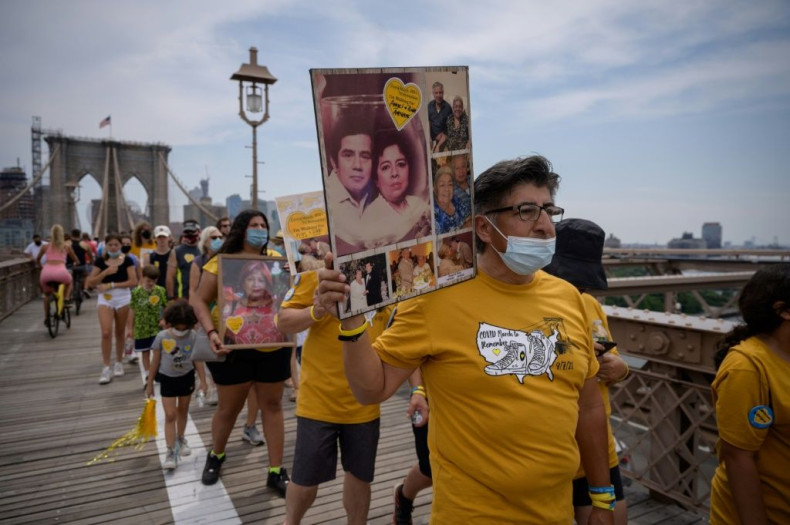 © Copyright IBTimes 2022. All rights reserved.