Teen, Girlfriend Arrested For Setting Up Plot That Killed His Father
A 19-year-old Texas teen and his girlfriend were booked into the Travis County Jail on Tuesday for hiring someone to kill his parents.
Nicolas Patrick Shaughnessy and Jaclyn Alexa Edison were charged in connection to the killing of prominent Austin jeweler Theodore Shaughnessy, who was gunned down in a murder-for-hire plot in March.
The Travis County Sheriff's Office in an official statement said, "Shaughnessy and Edison are alleged to have conspired together and hired someone to murder Shaughnessy's parents, Theodore and Corey Shaughnessy."
According to the Travis County Sheriff's Office, the duo was charged of soliciting to commit capital murder, Dallas News reported.
Theodore was fatally shot when an intruder broke into his home in the 9000 block of Oliver Drive on March 2. His wife, Corey, called 911 about 4:45 a.m EDT to report an intruder had entered her home and fired multiple shots.
The police discovered Theodore's body when they arrived at the scene.
"The suspect/s involved in the shooting are still at large. Detectives are following a series of new leads in the case and will identify and apprehend them as quickly as possible," official statement said.
According to court documents obtained by NBC-affiliated television station KXAN, Theodore grabbed his firearm to check the house when the dogs started barking. A few seconds later, his wife heard gun shots. Just as the suspect fired at her, she grabbed her handgun and shot at the intruder until she ran out of ammunition.
"There did not appear to be any signs of forced entry to the window," arrest affidavit said, stating there was an open window in the residence whose screen had been removed, ABC-affiliated KUVE reported.
The affidavit also stated Corey said the window was in a room that belonged to her son and it would have been difficult for anyone to make it to her bedroom without knowing the layout of the home as the "house is a very large house."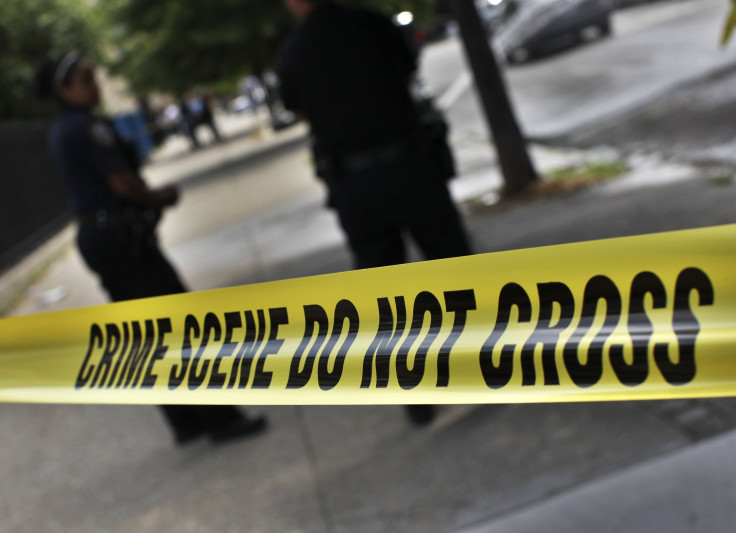 A search of Nicolas and Alexa Edison's apartment revealed they had married in 2017.
A few days after the murder, an employee at the housing complex revealed Nicolas contacted her on social media and asked if she wanted to make some extra cash. When asked what he meant, he allegedly said "illegal activities" and added he would pay her $20,000 ahead with a $15,000 incentive, the affidavit said, reported KUVE.
Nicolas's friend said he was aware he would get over a million dollars upon the death of his parents from their life insurance policies.
Attorneys for Nicholas, Perry Minton and Rick Flores, said they had been working with the family over the last several months.
"These allegations are not consistent in any way with the young man we have come to know. Nick has been living with his mother since this tragedy occurred," they said, reported KXAN.
Nicolas is held on a $3,000,000 bond while he faces a $1,000,000 bond.
© Copyright IBTimes 2023. All rights reserved.