'Teen Mom' Star Leah Messer Admits Aborting Ex Jeremy Calvert's Baby In Upcoming Memoir
KEY POINTS
Leah Messer admitted that she aborted her first baby with Jeremy Calvert
Leah Messer confessed that she carried the pain and guilt of aborting her baby for years
Leah Messer's memoir will be available in less than a month
Leah Messer lied about having miscarried her first baby with ex-husband Jeremy Calvert.
In an episode of "Teen Mom 2" Season 4, Messer said that she had a miscarriage when she and Calvert were expecting their first baby. Calvert confirmed the news and said it was a "devastating experience" and added he was there to support Messer.
However, in an excerpt from her upcoming memoir "Hope, Grace & Faith," the reality star confessed that she actually aborted the baby as she was conflicted over her relationship with former husband Corey Simms. Messer and Calvert started dating soon after her divorce from Simms. Messer and Simms share 10-year-old twin daughters Ali and Aleeah but at the time, she was not over Simms.
Simms had second thoughts about his divorce with Messer when he learned about her new relationship. He and Messer discussed if they could give their marriage another shot. However, Messer moved in with Calvert and soon found out that she was pregnant, but she was still thinking about her chances with Simms.
"I was devastated. Having a baby with Jeremy would be the end of any chance Corey and I had of making things work for our family," Messer wrote. "I was sad for myself, but mostly I was sad for our girls. I knew I had [expletive] up, and I felt like I had ruined their lives on top of mine."
Messer added that her rep advised her to terminate the pregnancy and she was convinced that the move would save her "public image." Also, she explained that she was in a bad place with Calvert due to her feelings with Simms.
Messer confided in her mom Dawn who assured the "Teen Mom" star that she would support her no matter what her decision would be. However, Dawn suggested that Calvert did not need to know that she would terminate her pregnancy. Messer's mom and rep planned how to make it look like she was "having a miscarriage."
Messer admitted in the book that she took pills from a clinic and started having heavy bleeding and cramps. Her mom then called Jeremy to inform him. Dawn was so good in acting that even Messer couldn't tell she was acting. However, when she saw the sac with embryo inside it, she realized that it was real and considered it "the worst thing I had been through."
"I can look back now without regret, but for the longest time, I wasn't okay with the choice I had made. It felt so dark because it was hidden," Messer added.
"It wasn't until I was finally able to bring myself to tell Jeremy what had really happened that I started to realize that as long as I was living with the lie it would keep eating away at me. I carried the pain and the guilt around with me for years, until I finally got to the point where I could hold myself accountable for my choices without punishing myself for them."
Meanwhile, earlier this week, Messer took to Instagram to announce that her memoir would be available in less than a month.. She also shared a link for those who wanted to pre-order her book.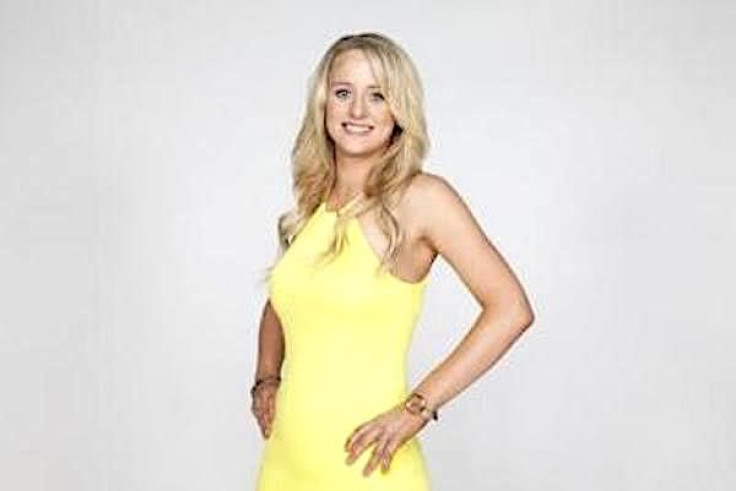 © Copyright IBTimes 2023. All rights reserved.