Is 'Teen Wolf' New Tonight? Find Out When Season 6 Returns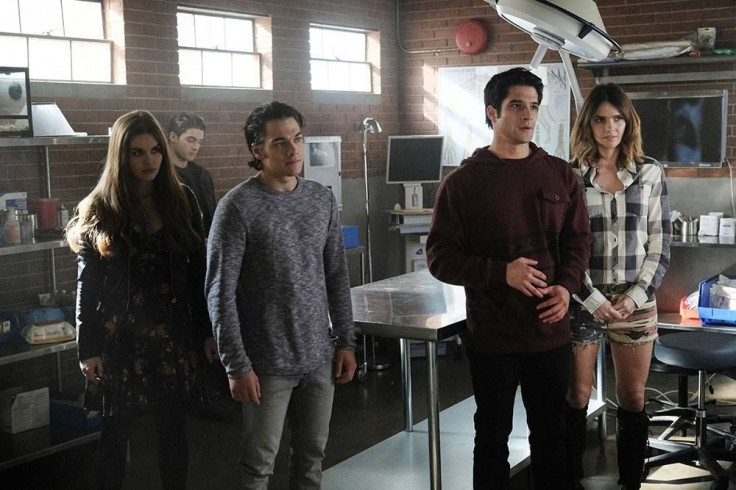 Beacon Hills won't be destroyed this week. MTV will not be airing a new "Teen Wolf" on Sunday.
It's not like there's nothing to watch in its place. The network opted not to air a new "Teen Wolf" episode from the final season because of the MTV Video Music Awards. The ceremony, hosted by Katy Perry, will run from 8 to 11 p.m. EDT.
The show will be host to tons of celebrities, including Miley Cyrus, Fifth Harmony, Kendrick Lamar, Lorde, Shawn Mendes, Pink, Ed Sheeran, Thirty Seconds to Mars and the Weeknd, all of whom are set to perform. MTV typically invites a few stars from their own shows, so don't be surprised if you see a couple members of Scott's (Tyler Posey) pack on the red carpet too.
"Teen Wolf" Season 6 returns to MTV on Sunday, Sept. 3 at 8 p.m. EDT. Liam (Dylan Sprayberry) will team up with Theo (Cody Christian) to deal with the growing group of hunters. The last episode ended with the group pretending they left Beacon Hills, so the pack has the element of surprise on their side.
"Liam and Theo attempt to draw the hunters away from Beacon Hills," the synopsis for episode 16 reveals.
September will be filled with new "Teen Wolf" episodes. Typical one-hour episodes will air on both Sunday, Sept. 3 and Sunday, Sept. 10. Fans will get a double dose of werewolves when two new episodes air Sunday, Sept. 17.
Finally, on Sept. 24, "Teen Wolf" will conclude with the series finale. The last episode of Season 6 will also mark the series' 100th episode. The series finale will be extra-long, coming in at 50 minutes, about ten minutes longer than the average "Teen Wolf" episode.
With only five episodes left, the series still has plenty to do. Expect more returning characters in the coming weeks. In the last episode, Scott's father Rafe (Matthew Del Negro) returned after the hunters targeted the Sheriff's Department.
In the coming episodes, even more familiar faces will return. As previously reported, Jackson (Colton Haynes) and Ethan (Charlie Carver) will return together. Although their characters never met on the show, they caught up in London and apparently have started a romantic relationship.
Although he dated girls during the show's first and second seasons, "Teen Wolf" showrunner Jeff Davis decided that Jackson would love men a long time ago. "I thought, if Jackson comes back, he's coming back in a relationship with a guy," Davis told Entertainment Weekly. "Whether that means he's bisexual or gay, that's how he's returning. I just felt like he went off to London and found himself."
Other anticipated returns include Kate Argent (Jill Wagner), Peter (Ian Bohan) and the Darach (Haley Webb). Of course, fans are also waiting for Stiles (Dylan O'Brien) and Derek (Tyler Hoechlin) to return. The two were seen in the Season 6B premiere, when Stiles learned that Derek is wanted for mass murder, but no one has heard from them since.
"Teen Wolf" Season 6 airs Sundays at 8 p.m. EDT on MTV.
© Copyright IBTimes 2023. All rights reserved.