Teenager Declared Dead Wakes Up Before Funeral, Dies Hours Later
KEY POINTS
The boy was admitted to a hospital after he was kicked by a horse in the abdomen
He underwent a surgery a day later after doctors found blood clots in his abdomen
The teenager woke up as the family was preparing for his funeral
A 16-year-old boy wrongly declared dead by a hospital in the northeastern Indian state of Manipur was found to be alive while his family was preparing for his funeral.
According to local reports, the boy, who was admitted to the ICU after being kicked by a horse in his abdomen, succumbed to injuries a few hours later. The teenager was identified as Elangbam Mocha.
Doctors at Regional Institute of Medical Sciences Hospital in Imphal pronounced him dead Thursday after he stopped responding to treatment. However, he miraculously woke up before his last rites.
The family rushed him to the nearest hospital and he was later referred to a Thoubal district hospital. Since the hospital did not have an ECG facility, the family admitted him at Shija Hospital in Imphal after hours of struggle. But, doctors at Shija Hospital couldn't revive the boy due to his weak pulse, EastMojo reported.
Last week, the boy received treatment after suffering from abdominal pain following the horse attack. He got first aid at a community health center but due to severe pain and the injury, he was later moved to a hospital. He underwent a surgery Wednesday after doctors found some blood clot inside his abdomen. The boy was declared dead Thursday and a death certificate was issued, mentioning the cause of death as "hypovolemic shock due to blunt trauma abdomen."
In another recent incident, a newborn baby girl, who was declared dead by a hospital, was found alive before her burial. The incident took place Friday in Bangladesh.
The baby was pronounced dead at Dhaka Medical College Hospital after she was born prematurely. However, before her burial, the child's father noticed the baby moving her limbs. She was rushed to the Neonatal Intensive Care unit at the hospital for treatment.
"Her condition is very critical... We are trying our level best," Brig Gen AKM Nasir Uddin, director of the hospital told local media at the time, adding that a four-member team will be conducting an investigation into the incident. "We will take action upon receiving the findings," the director said.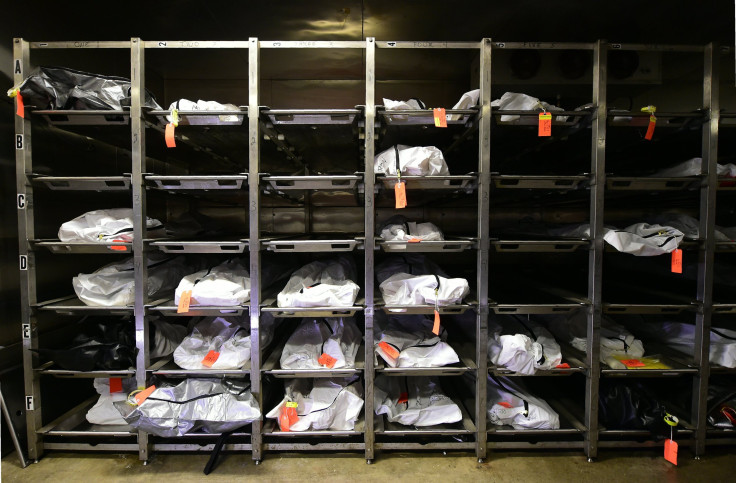 © Copyright IBTimes 2023. All rights reserved.