Television History Is Made Tonight With 'Here Comes Honey Boo Boo'
OPINION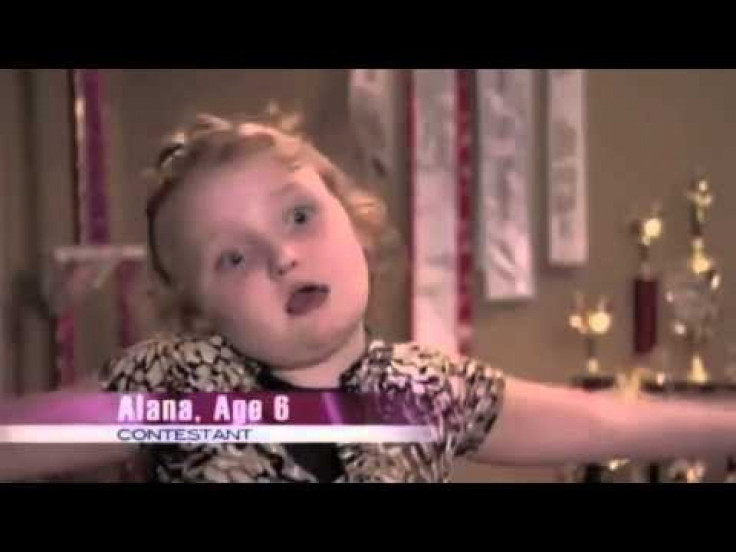 The television landscape is about the change. TLC is debuting its latest horror show, "Here Comes Honey Boo Boo," at 10 p.m. Wednesday. The show is a spinoff of the strangely popular "Toddlers In Tiaras" series, where parents enter their children in beauty pageants. Typical events for the child to take part in include swimsuit, glam-wear and talent. The show also focuses on the at-times monstrous nature of the parents who request perfection, while doping their kids up with sugary sweets like soda and candy.
"Here Comes Honey Boo Boo" is a show about one such heavily doped-up child, 6-year-old Alana Thompson of Georgia. The show seems to be the latest in white-trash reality, joining such works of staggering brilliance as "Small Town Security" and "Swamp Men." The show follows Alana's family, including her over-the-top mother, a screaming, 309-pound shameless self-promoter, as well as Alana's two sisters, who proclaim they aren't "rednecks" while taking part in all the festivities a "Redneck Festival" has to offer.
Thompson's family uses money saved from "extreme couponing" (which also is a reality show) to pay the entry fees for Alana's various pageants. According to the Washington Post, the show features this aspect of the Thompson family's heavily. Hopped up on Pixie Sticks and Mountain Dew, the child performs for the judges, looking to win cash prizes. After all, "a dolla' makes me holla'," according to Alana.
"Here Comes Honey Boo Boo" airs Wednesday on TLC, at 10 p.m. Eastern.
© Copyright IBTimes 2023. All rights reserved.