Terror Threat 'Real,' VP Biden Says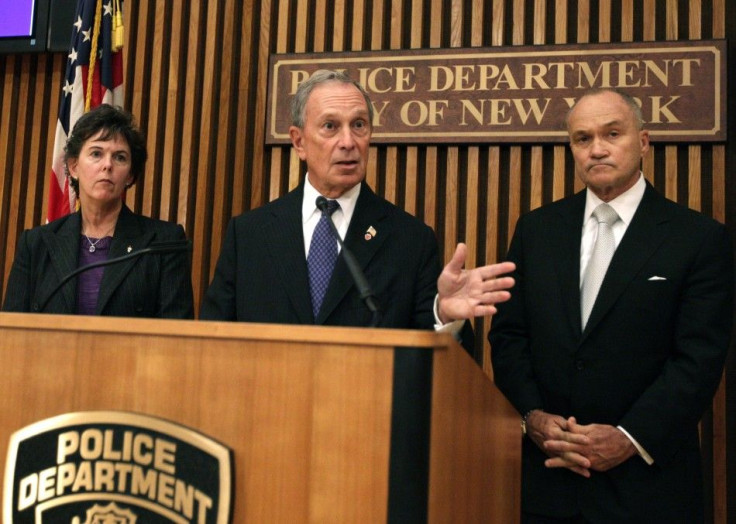 Vice President Joe Biden said Friday the first active plot timed to coincide with the commemoration of the 10th anniversary of al-Qaida's deadly attack on America is a real threat.
Appearing on CBS' The Early Show, Biden said intelligence investigators are following every possible lead in the attempt to diffuse the threat. Biden said, however, that Americans should be on alert as the 10th anniversary commemorative event nears on 9/11.
People should be alert, they should not alter what they're doing, he told CBS, noting we have significant security, local police and federal agencies working on this.
The credible terrorist attack threat involving an active plot was against New York and Washington around the 9/11 anniversary date. Biden said in another interview on Good Morning America that a car bomb might be involved in the threat.
We do have talk about using a car bomb. We've been told that was an intention... from a credible source, Biden said on Good Morning America. But we do not have confirmation of that.
New York Mayor Michael Bloomberg rode the subway as usual Friday morning in the effort to reassure the city's eight million residents.
We don't want al-Qaida or any other organization ... to take away the freedoms without firing a shot, Bloomberg told The Associated Press, getting off at the City Hall stop in lower Manhattan near the Brooklyn Bridge. Bloomberg urged New Yorkers to just go back to work. And leave it to the professionals.
U.S. officials said Thursday they were chasing down a credible but unconfirmed al-Qaida threat to use a car bomb on bridges or perhaps tunnels in New York or Washington.
We have received credible information very recently about a possible plot directed at the homeland that seems to be focused on New York and Washington, a senior administration official told CNN on Thursday.
New York police have said in light of the credible threat that they are beefing up security at bridges and tunnels, and setting up vehicle checkpoints. Police are also implementing bomb sweeps of parking garages and towing more illegally-parked cars.
New York commuters have been told they will see a show of force at major transportation terminals, including Grand Central, Penn Station, and near the Port Authority and Times Square subway stations.
Law enforcement officials are pursuing three individuals who may be traveling to the U.S. or have perhaps recently entered the country, based on the information received by intelligence officials, authorities said.
Officials suspect that al-Qaida's new leader, Ayman al-Zawahri, was involved in planning the latest attack threat.
© Copyright IBTimes 2023. All rights reserved.