Tesla Isn't Disappointing The Police Even As A Pursuit Ends After Low Battery Charge
A California police officer reportedly ended a pursuit all because the electric vehicle being driven didn't have enough of a battery charge to complete the chase. While the Tesla (TSLA) electric patrol car wasn't fully charged at the time of the incident, it came down to the last six miles of driving range when the pursuit was finally abandoned.
The pursuit occurred on Friday, when a police officer that was driving a Tesla Model S called dispatch to report that the EV had only six more miles of battery life left and the chase may be unable to continue, the East Bay Times reported.
The vehicle, which was bought by the department in March, was not fully charged at the beginning of the officer's shift, which began at 2 p.m. and the pursuit did not occur until 11 p.m., NBC Bay Area reported.
According to the Fremont, California police department, it hasn't changed its opinion on the use of Tesla's electric cars for use as patrol vehicles. The cars are reportedly being used as part of a pilot program with the law enforcement department.
"This one instance does not in any way change our feeling regarding the performance of the vehicle for patrol purposes," Geneva Bosques, a spokesperson for the Fremont police told the news outlet. "The officer was monitoring the charge and responsibly notifying every one of its status during the approximate 10-mile pursuit."
Despite the inability for the electric vehicle to stay with the suspect, the Fremont police found the individual's car abandoned in San Jose and has issued a felony warrant for the driver for a crime in Santa Clara, NBC Bay Area reported. The driver was not found.
The Tesla was not the only vehicle involved in the chase as the California Highway patrol were also responding, the department said.
Shares of Tesla stock were up 4.40 percent as of 1:56 p.m. ET on Thursday.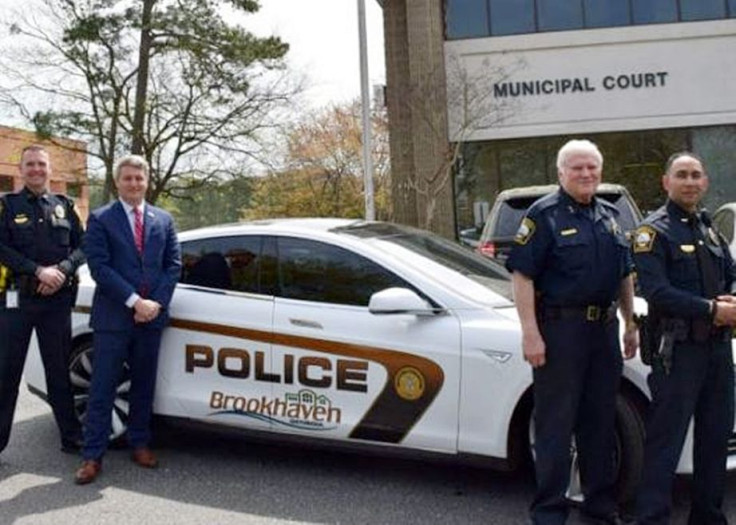 © Copyright IBTimes 2023. All rights reserved.