Tesla Model B Release: Is It Elon Musk's Pickup?
Elon Musk's Tesla pickup is shaping up to be the EV company's most interesting vehicle to date. Even without an official design render, the Tesla pickup is still getting so much attention that it has actually overtaken some of the strongest brands in the pickup market in terms of interest.
The utility vehicle further got attention when Tesla's outspoken CEO started posting cryptic tweets alluding to images of bees or the letter B. This got analysts thinking whether the EV pickup is going to be called the Tesla Model B. According to a report, the pickup won't be allowed to be labeled Model T due to conflict with Ford's original vehicle. Ford also influenced Tesla's other vehicles in terms of names, stopping Musk's company from using "Model E" for the sedan now known as Model 3.
The cryptic tweets of bee Emojis and other images were captioned with the phrase "all you can," so analysts started speculating that the next Tesla product is going to be called "Model B."
Putting more fire into the mystery is an anonymous source on Twitter with the handle "Steve Jobs Ghost" who connected the pickup with Musk's tweets. Musk has been known to leave clues and other interesting tidbits about the launch of most of his cars.
The report further created this interesting connection with Musk's latest breadcrumbs: "If that is indeed the name, Tesla's entire future lineup would be the following: B S3XY R. Make sense? If you were to take the future semi-truck into account, it would be B Semi S3XY R." The play of letters was described to be the perfect example of the enigmatic CEO's sense of humor.
As for the launch of the Model B, the Tesla pickup is bound to be introduced anytime soon in the next three months as Musk initially shared. Sales of the Tesla pickup will officially roll out in 2021 and will give its competition a run for its money with a starting price of $49,000 to $50,000.
The Tesla pickup, interestingly described as "cyberpunk," will also be a vehicle of power since Musk already claimed that it will have a towing capacity of 300,000 pounds — a feat that was overpowered only by the electric Ford F-150 which was captured pulling more than 1 million pounds of weight. This is still impressive compared to others set to compete against Tesla, such as the Rivian pickup that can only tow 11,000 pounds.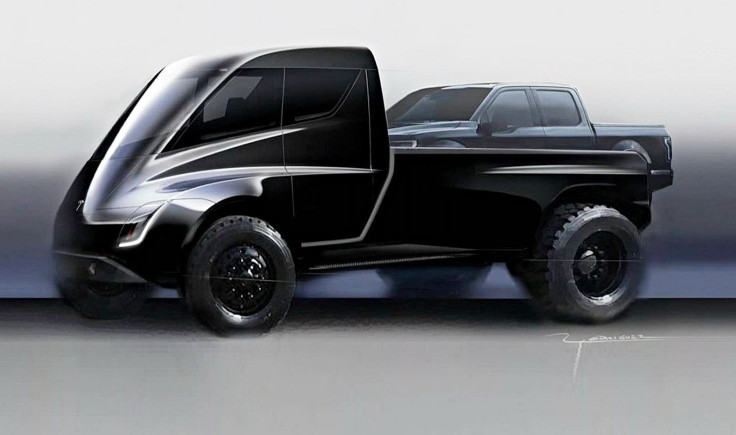 © Copyright IBTimes 2023. All rights reserved.